Ego Ella May - So Far
Written by Chi Chi Thalken on September 20, 2019
Ego Ella May is vocalist from London that has been releasing music since 2013. Over the years, her voice has caught the attention of a lot of varied people, and it's seen her work with everyone from jazz keyboardist Joe Armon-Jones to German hip hop producer IAMNOBODI. In 2015, she stepped away from music to focus on her mental health, but she returned to the spotlight last year when she released the single, "Table For One." Her return also came with a signing to the label Tru Thoughts, who now release her debut solo album, So Far.
The album is being described as an "anthology album," which is a little bit of a confusing way to say that this is a collection of previously released material. Since this will be most people's introduction to Ego Ella May, though, it does make sense to collect these previous tracks from earlier EPs and singles in one place. This also means that we're getting a synthesis of the different sides of Ego Ella May. So while we get interesting hip hop and electronic elements from the likes of Wu-Lu and Budgie, IAMNOBODI, Mini D, Siv, and Warren Xclnce, we also get this liveness that comes through Ego Ella May's roots as a jazz singer who loves to work with live combos. The overall result is this really smooth and intimate jazz-influenced hip hop/R&B, with just enough interesting production flourishes along the way to keep you on your toes. What draws everything together is the voice of Ego Ella May, who certainly draws upon the lineage of someone like Erykah Badu, with this incredibly pure tone to her voice that always stays within the song, encouraging listeners to lean in and get intimate with the album. Nowhere is this more evident than the lead single, "Tea and Sympathy," which features killer production from Wu-Lu and Budgie, who build an amazingly sexy groove around bass and drums that leave all sorts of room for Ego Ella May to pour her heart out while singing about a relationship that she desperately wants to work. Across the album, Ego Ella May is wearing her heart on her sleeve, and it's this, combined with these intricate jazz melodies as she sings, that makes her music so appealing. It's really easy to grow attached to her music as she pours her heart out on track after track.
So Far is a great introduction to Ego Ella May, one that will hopefully get her more of the recognition she deserves. She's got a great voice, and she isn't afraid to bare her soul through her songwriting. I can't wait to see where she goes from here.
| | |
| --- | --- |
| Title: | Ego Ella May - So Far |
| Label: | Tru Thoughts |
| Year: | 2019 |
| Rating: | 8/10 |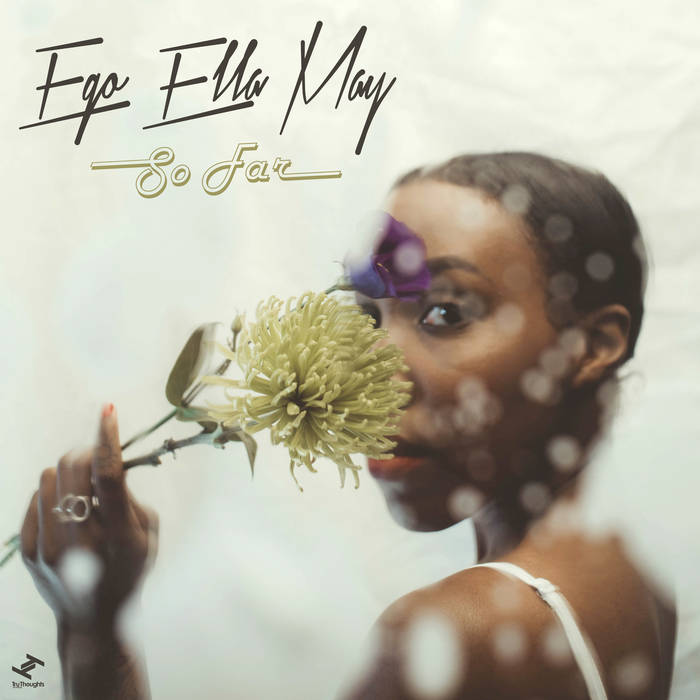 Previous: Kiefer - Superbloom
Next: Sampa The Great - The Return