Sammy Warm Hands - Fighting Words
Written by Chi Chi Thalken on June 16, 2020
Sammy Warm Hands is an artist from Eugene that has been making music for about 20 years, with projects dipping into rap, folk, and punk. Over most of the last decade, he's been mostly focused on his solo hip hop career, although there have been collaborations, compilations of old groups, and other projects along the way. His last release came last summer, when he released the challenging one-take-no-pause project, Peril (2019). Now he's come back with a mixtape, Fighting Words.
Fighting Words is a mixtape, but also a but of a B-Sides and rarities compilation, meaning basically for this project, Sammy went into the vaults and took a bunch of unfinished or unused beats or verses, dusted them off, recorded some new verses, and then put this out into the world. How this plays out in reality is more akin of how we used to use the term mixtape. It's not the continuous mix DJ mixtape, but it's the raw, unpolished, messing around and maybe you catch some gems type of mixtape. This means you get everything from goofy punchlines over the Succession theme to cypher-style rhymes over dope beats from Jel and Jake One, to really heartfelt rhymes about loved ones lost and the family that you build for yourself along the way on some self-produced beats. That is to say that you get all of the ups and downs and around the bend on Fighting Words. It's the type of release that true hip hop heads will love to sift through, so that they can find the true hidden gem in Sammy's catalogue, but the truth is that there's something for everyone on this mixtape.
Fighting Words is exactly the type of release you might expect from a veteran artist living through a quarantine. This is the time to go back through vault, try out some ideas, and see what sticks.
| | |
| --- | --- |
| Title: | Sammy Warm Hands - Fighting Words |
| Label: | Take 92 |
| Year: | 2020 |
| Rating: | 8/10 |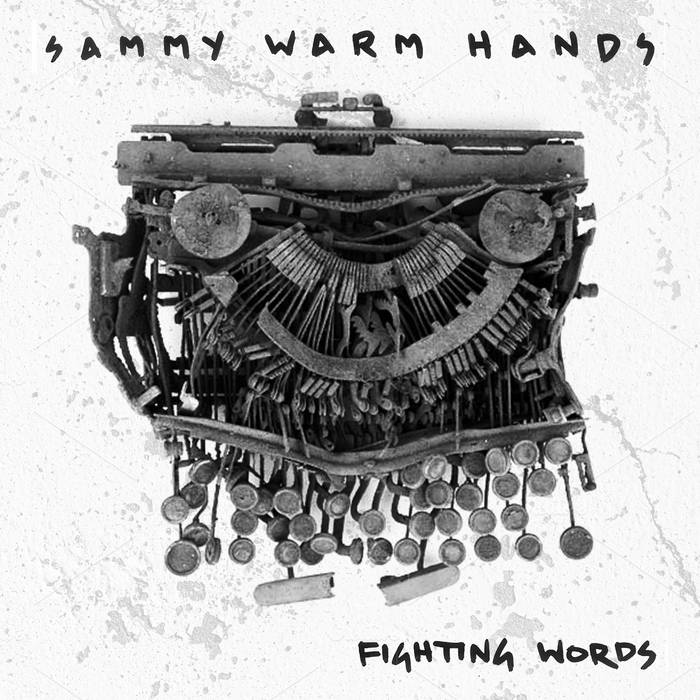 Previous: Ancient Astronauts - We Stand Our Ground
Next: Yaya Bey - Madison Tapes