Royal Air Moon - Derrière la nuit
Written by Chi Chi Thalken on November 25, 2019
Royal Air Moon is a producer from Nantes, France, who up until this point was relatively new and unknown, with just one release to his name, Hush. Fortunately, though, it was heard by the fine people at The French Touch Connection, who are now teaming up with him to release his latest EP, Derrière la nuit.
Derrière la nuit isn't an EP that will blow you away at the beginning, but as you continue to listen to it, you'll begin to hear what TFTC must have heard when they listened to Hush. That's a producer with a good sense of musicality and patience, one that really knows how to develop and build on musical ideas so that you've been taken on an emotional journey with each track. Royal Air Moon creates instrumental hip hop with a cinematic feel to it – there's a sense of grandeur o his compositions without being too dramatic or over the top. It's the type of music that you can listen to on headphones and just let your imagination run wild as you imagine these compositions as the score to a movie that hasn't been made yet. On top of this, Royal Air Moon shows a really subtle touch to his production, never overplaying his beats or his melodic elements, instead trusting himself and his listeners to have a little bit of patience as he gradually unfolds his musical visions. To do so, Royal Air Moon is bringing in elements of classical, jazz, and trip hop to create these dreamy soundscapes that will have you floating.
Derrière la nuit is just a short glimpse into what Royal Air Moon can do, but it's certainly interesting. He's got a really understated and mature approach to instrumental hip hop, one that most producers don't have. I'd love to see him continue to build upon the solid foundation that he has shown us with this release.
| | |
| --- | --- |
| Title: | Royal Air Moon - Derrière la nuit |
| Label: | The French Touch Connection |
| Year: | 2019 |
| Rating: | 8/10 |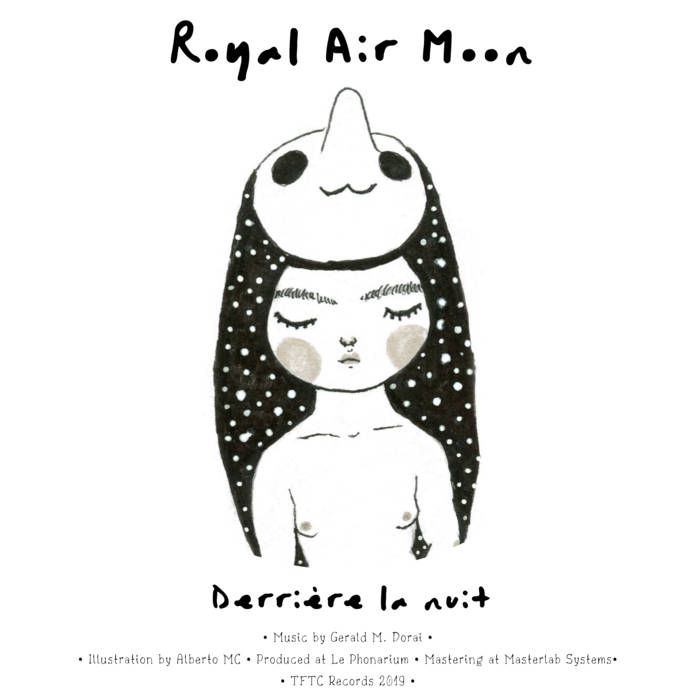 Previous: Trademarc - Blood Meridian
Next: 1520 - Mosquito Fly & Starships