Rhys Langston - the T.C. Walsh Suite
Written by Chi Chi Thalken on October 10, 2019
Rhys Langston is an emcee/producer from Los Angeles who has been releasing music for about the last five years, most notably dropping his full-length album, Aggressively Ethnically Ambiguous in 2017. Earlier this year, he released an EP called Master Fader on Speed Dial. Now he comes back with another EP, the T.C. Walsh Suite.
the T.C. Walsh Suite is a unique project in a few ways, most notably that it has also been released as a visual EP, which was directed and edited by Charlie Martin and Piers Dennis. Visually, there is a throwback '90s feel to the videos, with some creativity and skill making up for a low filming budget, balancing humor with some emotional content. This complements the EP well, which finds Langston working with producer LXMONGRAB. He provides Langston with this really trippy lo-fi downtempo soundscape, which falls somewhere in between Kenny Segal and Mndsgn., finding some truly beautiful and soulful grooves. This opens up the EP for Langston to take some chances, who pushes himself to sing more than ever on this project. He's got a nice voice, too. It's not going to overpower you, but he's got a good tone, and it really opens up this vulnerable side of Langston that hasn't been as prevalent on past projects. He still rhymes on the release as well, and it feels like the combination of production and taking a chance on his singing also pushed himself to write some of his most introspective and philosophical rhymes of his career. The whole things comes together to form this really intimate listening experience that feels like you're really getting to know Langston on a much deeper level as a listener.
the T.C. Walsh Suite might not look like much on paper, but it marks a big step forward for Rhys Langston as an artist. He's taken a chance on himself, pushing himself out of his comfort zone, and really opening himself up to his listeners in a way that wasn't there on his previous releases. Those that spend the time with this EP will surely forge a deeper bond with Langston's music going forward.
| | |
| --- | --- |
| Title: | Rhys Langston - the T.C. Walsh Suite |
| Label: | S/R |
| Year: | 2019 |
| Rating: | 8/10 |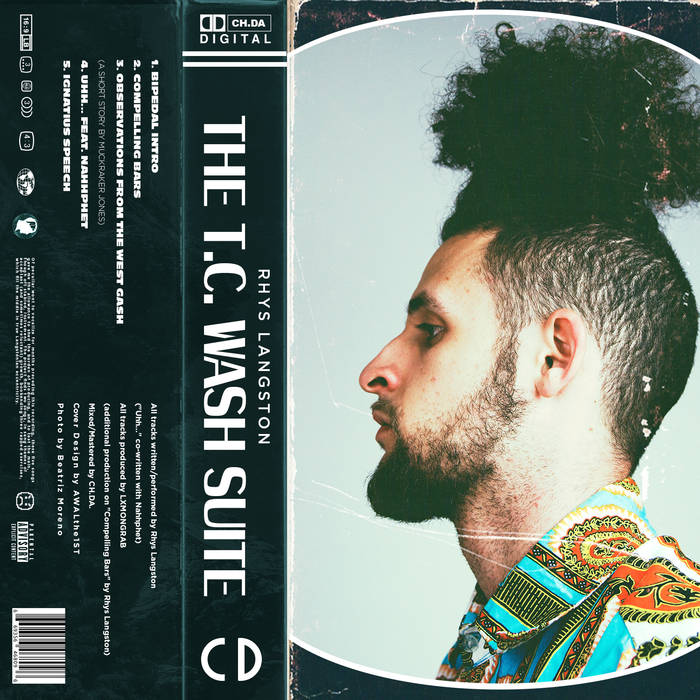 Previous: Anthony Maintain - Plugging Holes in the Same Leaky Boat
Next: Grift Company - Too Many Secrets