Anthony Maintain - Plugging Holes in the Same Leaky Boat
Written by Chi Chi Thalken on October 9, 2019
Anthony Maintain is a producer/emcee who originally got started in Boston over a decade ago, and then moved to Austin and helped play a part in the rise of the hip hop scene there, especially the beat scene, releasing the 2013 instrumental album The Elephant Race. Since that time, he relocated once again, this time to rural Maine. Now, after a six year hiatus, he finally returns with a new album, Plugging Holes in the Same Leaky Boat.
It's funny to think about this album in context, because if I told you a hermit in Maine emerged out of the woods to make a hip hop album, this is pretty much what I would imagine it would sound like. Granted, Maintain isn't exactly a hermit – he has family and he's stayed connected to friends and other artists and played shows in the last six years – but he is much more off the grid and living off the land than earlier in his life. This is all to say that Maintain made this album in relative isolation, writing, producing, and recording the whole thing himself, and then reaching out to a few guests such as Onry Ozzborn, Meganoke, BRZOWSKI, Bernichus, and Chief and TheDoomsdayDevice. Just glancing at song titles like "The World is Going to End Friday," "This World I Ignore," and "Speculations and False Memories," you might guess that this is a somewhat dark album, and you would be right. Maintain has a sense of humor that comes across on the album, but it's a wicked, sarcastic sense of humor that helps him deal with all the bad shit in the world. So while it's not just gloom and doom, Maintain is very much confronting our current climate (that could be politics, the music industry, or any number of things) and trying to work through philosophically what it means to him, and where he might find hope or solace. Production-wise, Maintain is building a soundscape of dusty, fuzzy vintage samples, weird synthesized sounds, and these really deliberate mid-tempo beats that give a really steady cadence to the album. This, paired with Maintain's gruff, conversational tone on the mic and sarcastic sense of humor very much puts this album in conversation with what ECID was laying in the mid-2010s.
Plugging Holes in the Same Leaky Boat is somewhat of a dark album, but it's also productive in its examination of the faults of our society and trying to figure out how one person can stay afloat and still find meaning as they navigate the terrain. This is a challenging album, but it's still accessible. It's a great way for Anthony Maintain to announce his return to the scene.
| | |
| --- | --- |
| Title: | Anthony Maintain - Plugging Holes in the Same Leaky Boat |
| Label: | Milled Pavement |
| Year: | 2019 |
| Rating: | 8/10 |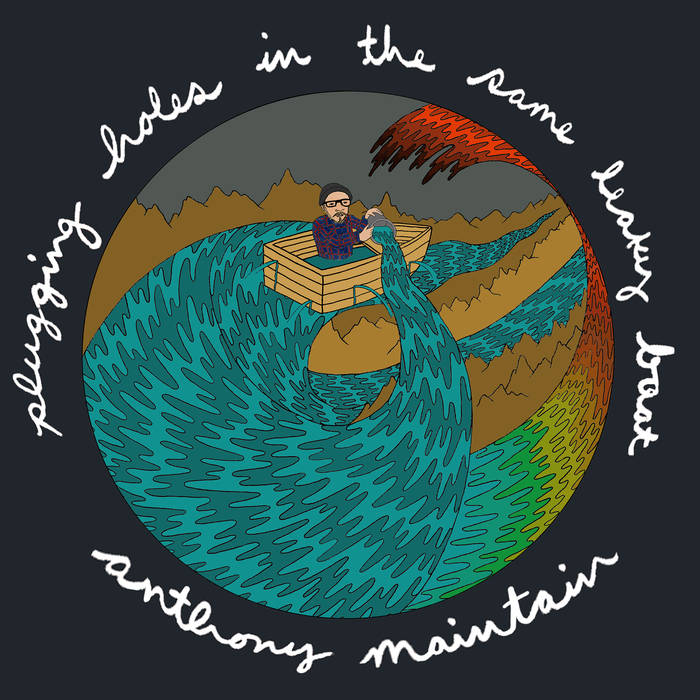 Previous: L'Orange & Jeremiah Jae - Complicate Your Life With Violence
Next: Rhys Langston - the T.C. Walsh Suite