Janko Nilovic & The Soul Surfers - Maze of Sounds
Written by Chi Chi Thalken on November 10, 2020
Janko Nilovic might not be a name that is well known in the U.S., but the musician based in France who has been releasing music since the late '60s has been a staple sample source for hip hop producers for years. His music has been used as source material for tracks by artists such as Jay-Z, Raekwon, Kendrick Lamar, and Joey Bada$$, just to name a few. In recent years, he has found a new home at Broc Recordz, who have not only worked with him to rerelease a few classic albums from his catalogue, but have helped him record some new material as well. Most recently, in 2018 he released American Singer, a tribute to his favorite American vocalists. Now, at the age of 79, he's teamed up with a soul-rock group from Nizhniy Novgorod, Russia called The Soul Surfers to create an instrumental album, Maze of Sounds.
The first thing that hit me listening to Maze of Sounds was that it's so great to hear someone this far into their career still sound interested and hungry to make music. In working with The Soul Surfers, he's not necessarily getting one particular standout musician, but he is getting the benefit of a tight group that really came up on music like Nilovic's. Together, they are creating some great, soulful grooves that draw on everything from classical to jazz to soul to psychedelic. Nilovic has been at this for some time, so it comes as no surprise that the real key to this album is how smart the compositions and arrangements are, the way each track establishes great grooves that will get your head nodding and melodies that will stick in your head long after the album is over. Most importantly, though, is the way that he builds and develops these songs to really take you on a musical journey, while never feeling self-indulgent or too complex or convoluted. It's a delicate balance, but Nilovic's arrangements along with the tight ensemble work of The Soul Surfers find the perfect harmony required to make an album like this really resonate.
Maze of Sounds is an excellent addition to an already rich catalogue from Janko Nilovic. He found some excellent collaborators in The Soul Surfers, and together they made some of the best instrumental music you'll hear in 2020.
| | |
| --- | --- |
| Title: | Janko Nilovic & The Soul Surfers - Maze of Sounds |
| Label: | Broc Recordz |
| Year: | 2020 |
| Rating: | 8/10 |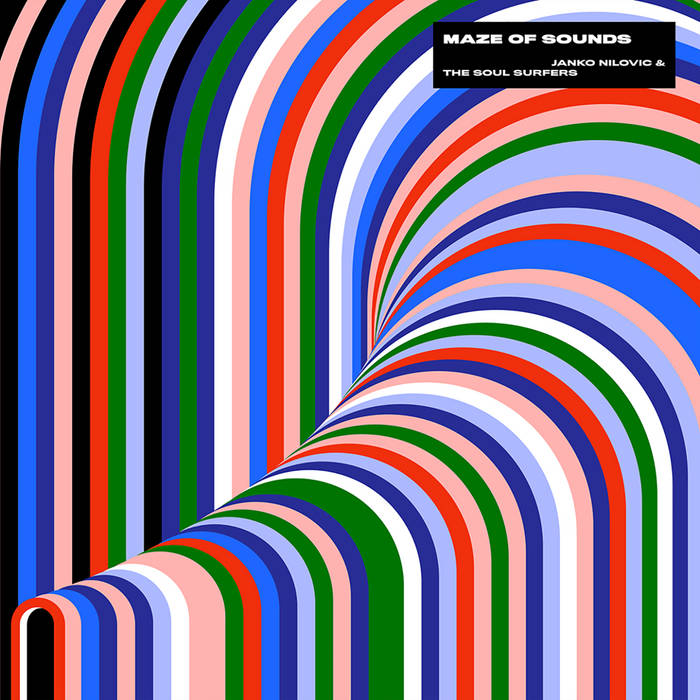 Previous: Renee Dion x Ryan Craycroft - A Series of Events
Next: defame x opal prism - NüVintage