Prowess the Testament - A Tale of Two Masters
Written by Chi Chi Thalken on December 18, 2020
Prowess the Testament is an emcee from D.C. that has been releasing music for about the last five years. Her last EP, 5KYGODD x Air | Apparent, came out last November. Since that time, we've been teased by a slew of singles and guest spots throughout 2020, but now we finally get her new full-length album, A Tale of Two Masters.
The title of this album should actually be A Tale of Four Masters, since she is balancing life as a mother, a grad student, leading an organization, and, of course, as an artist. It's hard to be pulled in that many directions, and it takes a lot of support and self-confidence to make it through to the other side. Well, the good news in terms of this album is that if you take away nothing else from this, you'll know that Prowess is a badass emcee and she just bursts with confidence on the mic. The bad news is that over the course of the album, you also might feel torn in different directions as you move from track to track. What I mean by that is that as much as I like Prowess the Testament and believe in her ability as an emcee, there is a lack of coherence to A Tale of Two Masters that holds it back from reaching its full potential. One reason for this is that we have seven producers contributing fourteen tracks, and while no one track is straight up bad, they aren't all at the highest level, and they aren't all on the same page musically. This means there's an issue of flow as you move from track to track, but we also get stuck on a few beats where the groove feels a little forced and just doesn't quite click the way the best tracks on the album do. However, the flipside is that when Prowess gets a good soulful groove, such as with 5KYGODD on "Say Amen," which rides this Curtis Mayfield-esque symphonic soul vibe, you can tell she's really feeling it and can really go in on the mic and make something special. The other part of this album that holds the album back a little is that there are too many guest artists, specifically too many men on the mic, sometimes taking the first verse on their tracks, making Prowess feel like a second thought on her own album. I know this certainly wasn't the intent, but as an artist who is talented but people are still learning about, she needs to trust her own vision and voice more to be front and center on her own project, and maybe just pare it down to one or two key assists with the guest verses. Considering how talented Prowess is on the mic, she shouldn't be taking the back seat to anyone.
For all of my frustrations with A Tale of Two Masters, it's still an enjoyable album. This is mainly because when everything lines up and Prowess shines, she shines really bright and gives you some moments of greatness. The frustrations I have only come because I believe in Prowess the Testament's talent a great deal, and I know she has a truly great album within her. It's just a matter of time before she gets there.
| | |
| --- | --- |
| Title: | Prowess the Testament - A Tale of Two Masters |
| Label: | S/R |
| Year: | 2020 |
| Rating: | 7/10 |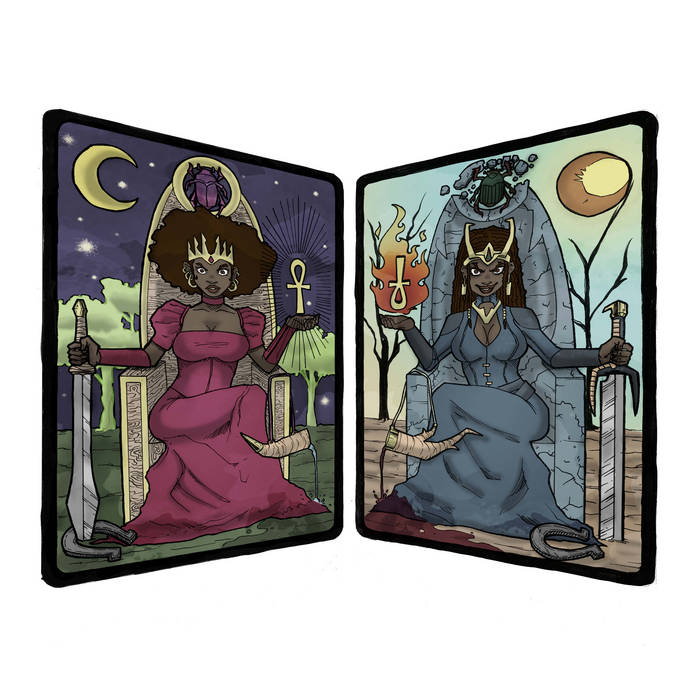 Previous: Curta - Second Sun
Next: Myles Bullen - Healing Hurts