Myles Bullen - Healing Hurts
Written by Chi Chi Thalken on December 18, 2020
Myles Bullen is an artist from Portland, Maine, who has been releasing music for the past decade. Before the pandemic hit, back in February, he released an EP with fellow Portland artist Sarah Violette under the name Planetary Access. Now he's back with a very personal project, Healing Hurts.
If you're not familiar with Bullen, his style might throw you for a loop at first, in the way that he's combining indie rock, folk, hip hop, and neo-soul into its own thing. Once you get into a little bit, you'll start to see how it's all coming together to make sense. There are times across the EP where you can see where his music is in conversation with artists like Ceschi, Kimya Dawson, and Kristoff Krane, but most of the time he just sounds like himself. And who is Myles Bullen? Well, on this EP he's a guy who is desperately trying to get over some specific trauma, losing one person in his life to suicide and another to an overdose, but he's also just unpacking all the ways in which he's felt like he didn't fit in or live up to expectations or deserve to be loved or liked. This might sound like a lot, and it is, but it never becomes overwhelming because Bullen isn't wallowing in his own misery or looking for pity, he's just trying to take these steps forwards in his life and using his music to confront these demons and hopefully push himself to take one more step forward. It also helps that Bullen is able to go between singing and rapping much in the same way Ceschi does, opening up to a vulnerable place as he sings, but then drumming up all of his confidence to push forward as he raps. For all of the trauma that is faced on this EP, there is also room for sweetness, such as "Afraid of Love," with Emma Ivy, where they trade verses about the combination of thrill and terror that comes with taking a chance on love. We also get the rare rap cover when Bullen takes on Eyedea's "Smile," which was on his 2009 album, By the Throat. It speaks well to how Bullen reimagined the song and made it his own that I didn't realize what I was listening to until I went back to the liner notes.
Healing Hurts is a cathartic listen that I think a lot of people could use at the end of 2020. We've been through a lot, and it always helps to have some art to help you process those feelings. Myles Bullen has given us something special by giving us a lot of himself with this one.
| | |
| --- | --- |
| Title: | Myles Bullen - Healing Hurts |
| Label: | S/R |
| Year: | 2020 |
| Rating: | 9/10 |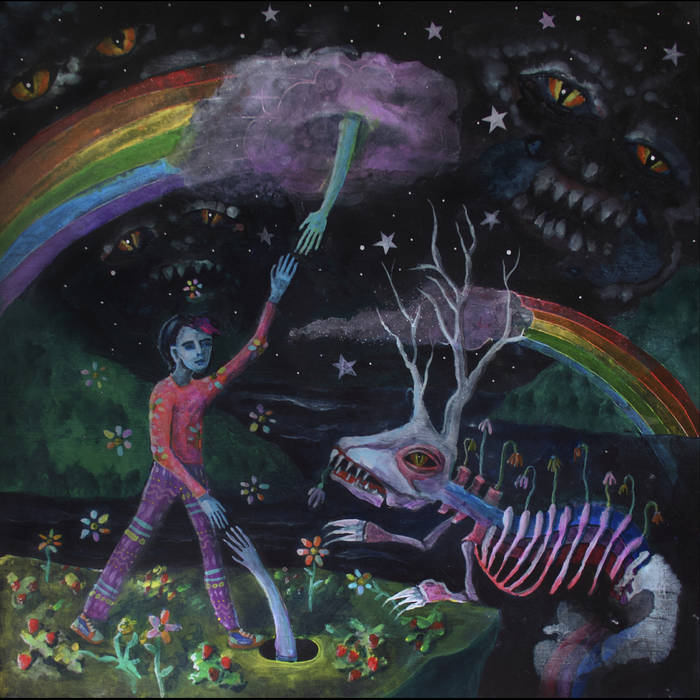 Previous: Prowess the Testament - A Tale of Two Masters
Next: Raashan Ahmad & Rita J - Black Koala