Ozay Moore the Between Time Ep
Written by chichi on February 10, 2019
Just about a year ago, we got excellent album called In The Wake of O from Lansing artist Ozay Moore. The artist formerly known as Othello re-asserted himself with the album after a twenty year career that has seen its ups and downs, and seemed to mark a new chapter in his career. Now, while we wait for the proper follow-up to that album, we get a collection of rarities called The Between Time EP.
A little honesty is always appreciated, and Moore is certainly upfront with what this collection is. This EP features a few collaborations, vinyl only tracks, and a couple of unreleased tracks for good measure. The nice thing about being in the game as long as Moore has, you seem to amass a certain amount of music over the years that you can pick and choose to release. That's exactly what he's done here, and for a collection of orphan tracks, this actually comes together into a pretty coherent listening experience. You don't exactly feel like you're jumping around in between recording sessions or time periods, which again is the touch of a seasoned veteran who knows not only knows what works, but knows when and how it works. Over the course of the EP, we get production from Stro Elliot, Tony Ozier, Ess Be, Terry Cole, DevonWho, and Courtland Urbano. There are also contributions from Miles Young, Mayer Hawthorne, Now On, Jesse Boykins III, and Jamall Bufford, who all bring some nice contrast to Moore's flow on the mic. The styles move from classic underground boom bap to a more pop-friendly R&B-influenced hip hop, but again, everything flows well from one track to the next and feels like they are in conversation with each other. Bringing it all together of course is Moore himself, who brings a range of crowd rocking, personal, and political rhymes just like he's done all these years.
There's nothing that crazy about The Between Time EP. Ozay Moore is a veteran who has been making hip hop for a long time, and when it comes time to open the vaults and tide fans over, he still does so with care to make for a fulfilling listening experience that doesn't just feel like a random collection of songs.
| | |
| --- | --- |
| Title: | Ozay Moore - The Between Time Ep |
| Label: | illect |
| Year: | 2019 |
| Rating: | 8/10 |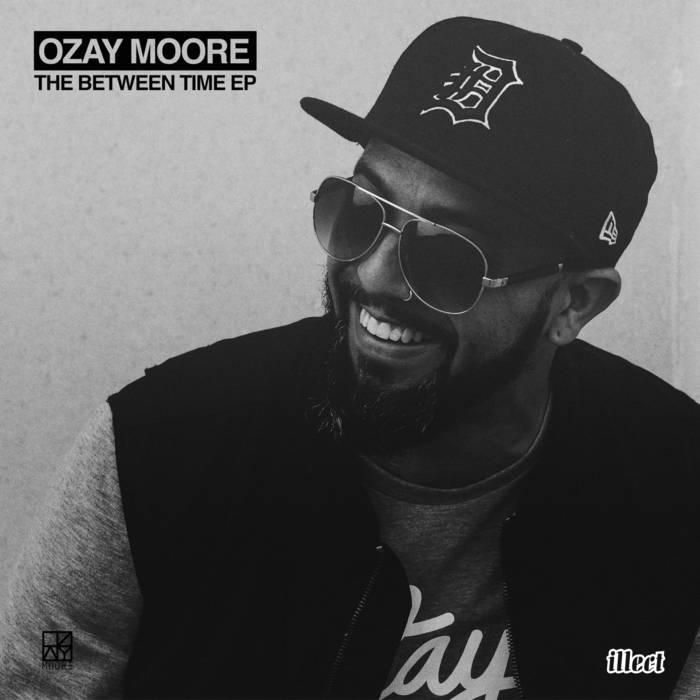 Previous: Tornup x Arkatype You Will Never Understand (The State of Soul)
Next: Mr Hong Midnight