Onewerd - Timeless
Written by Chi Chi Thalken on May 6, 2019
Onewerd is a Bay Area emcee and producer who has been releasing music for over a decade. Most recently, he dropped his album, Alive, as part of Fake Four's Freecember series in December of 2017. Now he comes back with one of his most ambitious full-length albums to date, Timeless.
Onewerd has carved out a unique path for himself over the years by combining lyrical skills that were influenced by the likes of Living Legends and Heiroglyphics, and then combining them with an EDM-hyphy-boom bap style of production that really stood out from the pack. As he comes into Timeless, one thing that stands out with this particular project is his commitment to make something more pop-friendly. There are still weird moments and challenging production elements and moments of pure spitting, but there is also a conscious effort to introduce more melodic elements, bigger hooks, and more moments of sung vocals and auto-tune as well. It might sound a little odd at first, especially if you've spent the time with the rest of his catalogue, but it ultimately works. It's an album that absolutely bangs, and the energy is absolutely delivered over and over again over the course of the album, so you'll do well to listen to this one with the volume turned wayyy up. What Onewerd ends up accomplishing on this album is crafting something that has this immediate accessibility with these big sing-along hooks, but still maintains this complex weirdness with all of these layers to unpack. It's kind of the best of both worlds.
Timeless might five you a moment of shock when you first listen to it, since it's not quite like anything Onewerd has done, and it's not exactly like anything else out right now, but if you stick with it, you'll most likely enjoy it. That's because Onewerd has put in the time with both his production and his lyrics, and pushed himself to accomplish something he had yet to do in his long career.
| | |
| --- | --- |
| Title: | OneWerd - Timeless |
| Label: | S/R |
| Year: | 2019 |
| Rating: | 8/10 |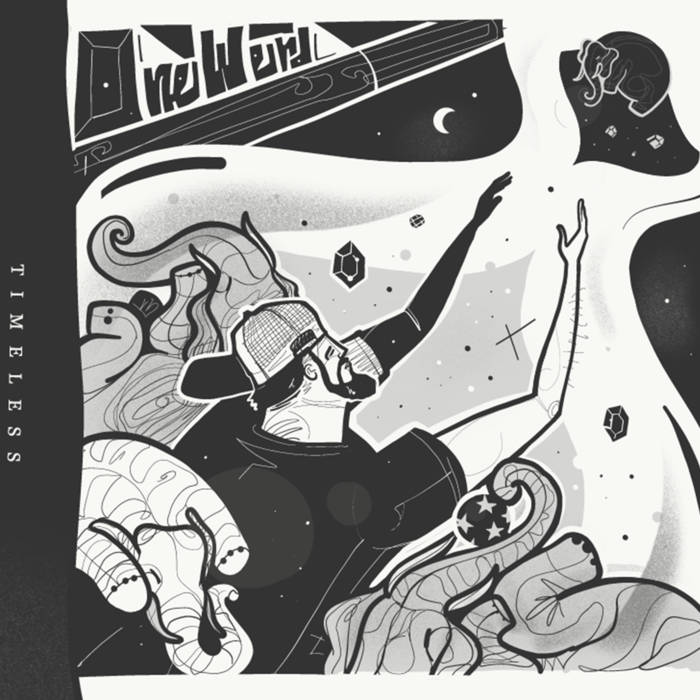 Previous: Third Root - Trill Pedagogy: Spring Semester
Next: Walter Gross - Rippers Only