Ol' Burger Beats & Vuyo - Dialogue.
Written by Chi Chi Thalken on February 22, 2021
Ol' Burger Beats is a Norwegian producer who has been putting out music for close to the last ten years. Over that time, he's released some solo material, but also collaborated with artists such as Kjartan Gaulfossen and Side Brok. Back in 2015, he met an emcee by the name of Vuyo at a gig, but it wasn't until they reconnected three years later that they decided that they should make an album together. They teased us with an EP, All Yours, which came out last May, but now they are finally ready to deliver their first LP as a duo, Dialogue.
If you're familiar with Ol' Burger Beats, you know he's all about that sample-based boom bap, and he doesn't disappoint here. Over the course of the album, he's giving you some great mid-tempo beats built off of some symphonic soul and jazz, finding a great balance between grit and warmth. It's soulful, and the grooves are easy to rock to, but there's still just a little bit of an edge to the music as well that creates a bit of urgency to the album. This fits perfectly with Vuyo on the mic, who begins rhyming with such ease and comfort that the conversational feel of the project quickly reveals why the project is called Dialogue. Vuyo is now based in Norway, but he was born in Zimbabwe to an activist father that was involved in the fight for the liberation of South Africa. This upbringing informs Vuyo as an emcee, as he is deftly able to move back and forth between relaying some deeply personal narratives and connecting the dots to issues of global politics. This comes through on a couple of standout tracks, such as "Summer of George," where Vuyo picks apart the racial reckoning in the U.S. this past summer, smartly using a sarcastic sense of humor to push people to do better when it comes to educating themselves and living an anti-racist life. He also shines a light on the 2011 domestic terror attacks in Norway on the song "Conflict," giving the incidents a personal spin by relating a conversation he had with his mom about being a Black man in Norway, and how he had to brace himself to deal with others' assumptions about who committed these acts of violence. What really ties the theme of this album together, though, is the inclusion of Vuyo's sister, South African singer Lunga Ntila, whose voicemail is split up and spread throughout the album, giving the project even more dialogue as she talks to her brother about their father, their upbringing, and their politics.
Dialogue. is an album that is three years in the making, but Ol' Burger Beats and Vuyo made sure they got this project right before they put it out in the world. It's incredibly easy to listen to at first, but then the more time you spend with it, the more you begin to see just how many layers there is to it, and you pick up something new each time through.
| | |
| --- | --- |
| Title: | Ol' Burger Beats & Vuyo - Dialogue. |
| Label: | Jakarta |
| Year: | 2021 |
| Rating: | 8/10 |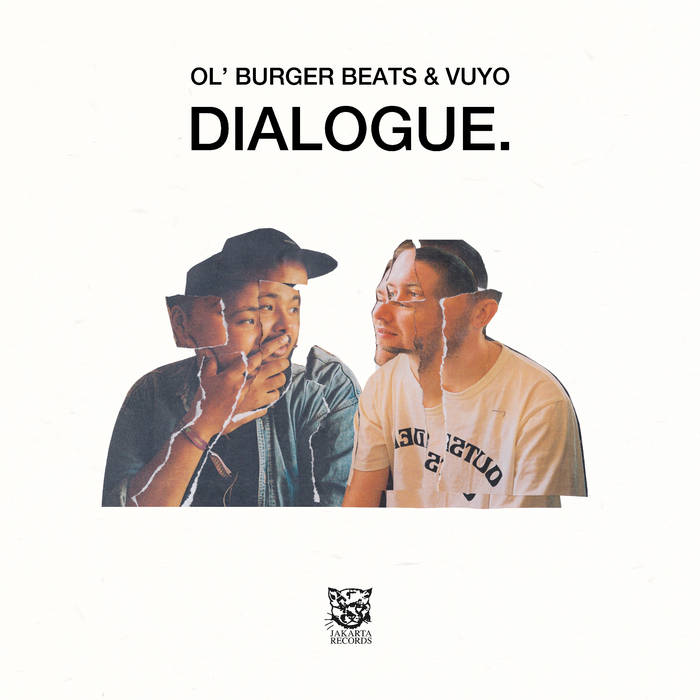 Previous: Guohan - Lost Sound Book
Next: Regina N. Bradley - Chronicling Stankonia: The Rise of the Hip-Hop South