Nobody - All Too Familiar
Written by Chi Chi Thalken on May 10, 2019
Nobody is a producer from Los Angeles that has been making music for almost two decades. Over the course of his career, he's released some absolutely classic albums, including one of my all-time personal favorites, Pacific Drift. Throughout the course of his career, he's created his own path by blending all sorts of music and influences into his own gorgeous soundscape. His last project came out three years ago, when he dropped his EP, Prodigal Son. Now he comes back with a full length album, All Too Familiar.
For this album, Nobody decided to back to his college radio roots, and rediscover groups such as Can, Tortoise, and Radiohead, alongside his foundation in hip hop, such as the goodness that Mo Wax was putting out in the mid '90s. The result is an album where Nobody decided to pick up the guitar and put down his sampler. That doesn't mean that this is a straight up rock album, though. Far from it. Nobody has always brought in elements of psychedelic, indie, and post rock intro his hip hop, so it's really not too far of a stretch for him to make a guitar album. And by guitar album, that doesn't mean that there is endless noodling or anything like that. This is really an album about texture, atmosphere, and overall emotional content, which is something that Nobody has always played with. He also hasn't completely abandoned his hip hop background, either. He might not be using the traditional sampler method of hip hop production, but he still thinks that way a lot when writing an album on live instruments, which means that the beats, chord changes, and hooks all feel very familiar to someone who listens to a lot of instrumental hip hop. Ultimately, though, what really comes through is just the beauty and tenderness and thoughtfulness of Nobody's music. There are all sorts of intellectual reasons about composition that make Nobody's music interesting, but it's his ability to connect to listeners on this deep emotional level and allow for these big moments of introspection that make it such a powerful listening experience. He does that once again on All Too Familiar, creating song after song that make you want to stop what you're doing and just get lost inside every note of this album.
Nobody is one of the truly special artists of the last twenty years, and he proves why once again with All Too Familiar. He changes his approach to songwriting which gives the music a little bit of a different angle to what he's doing, but he doesn't lose the core of what makes his music so special in the first place.
| | |
| --- | --- |
| Title: | Nobody - All Too Familiar |
| Label: | Ubiquity |
| Year: | 2019 |
| Rating: | 8/10 |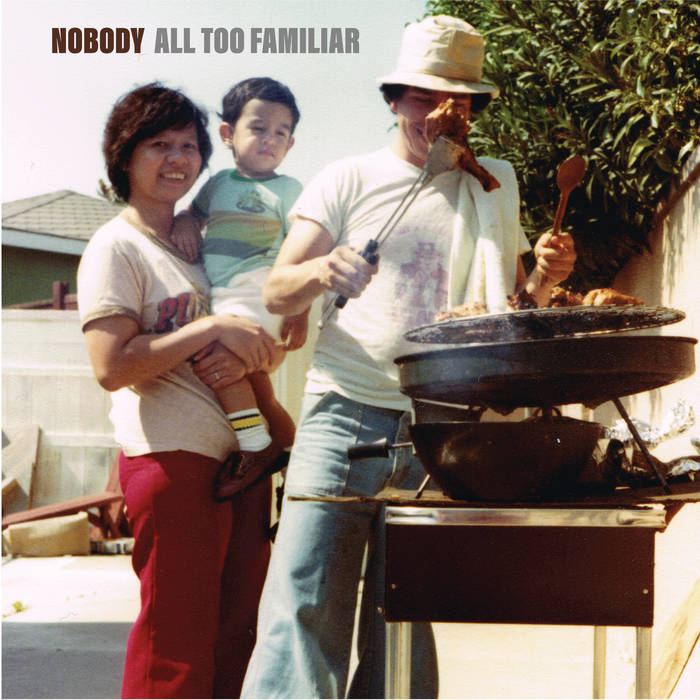 Previous: Walter Gross - Rippers Only
Next: Aquasocks - HOLOS