Night Stone - Night Stone
Written by Chi Chi Thalken on May 19, 2020
Night Stone is a new group with some familiar faces, with producers Lazerbeak and ICETEP teaming up officially as a duo to make a full-length album together. The two have been in each other's orbits for a while, with ICETEP having worked on several Doomtree projects, mostly producing for Sims. After all this time, the two finally got on the same page, and now present their self-titled album.
If you've heard any of Lazerbeak's material over the years, you might think you have some idea what this album might sound like. Well, you don't, because the two actually bonded over their love of French house, electro, and techno music, and as a result, Night Stone are taking this opportunity to step and try their hand a pure dance record. From the minute you press play on this album, you are transported to a sweaty dance floor where the house music is pumping through the sound system and bodies move in unison. It might be a shift in style for ICETEP and Lazerbeak, but you wouldn't know it from listening to this album. It's a little bit of a throwback style, or at least this guy felt transported back to that golden age of dance/pop music in the late '80s to early '90s, and this feeling is certainly helped by the roster of guest vocalists, Sophia Eris, Lady Midnight, Channy Leaneagh of POLIÇA, and MMYYKK of astralblak. It's interesting to hear all of these vocalists in a different context than their normal solo or group material, but everyone involved are veterans who understand how to adapt to this new style of music for them. That is to say that if this was your first experience listening to any of these artists, you might swear that Lady Midnight was a disco diva or that Sophia Eris had some sort of Technotronic-esque background. The real magic is that while this album is fun and danceable from start to finish, it's also musically sophisticated. Lazerbeak and ICETEP have been at this a while, and even though this is their first foray into this style of music, it's something they've both been studying for a few years and working on for a couple of years, making sure they got it right. They know how to structure the songs and develop the melodic elements around these great booming beats, and they did a great job in matching the beats to just the right vocalists so that everyone shines to their best ability.
Night Stone really isn't fair to other aspiring dance music producers. It's really not this easy – it's just that ICETEP and Lazerbeak are so talented and have been doing so much work in other areas and studying this style of music on their own time, when it was finally time to make this album, they were already starting out way further along than most people realized. The main thing, though, is that this album is an absolute joy to listen to, and now you have a new soundtrack for your quarantine dance party.
| | |
| --- | --- |
| Title: | Night Stone - Night Stone |
| Label: | Doomtree |
| Year: | 2020 |
| Rating: | 9/10 |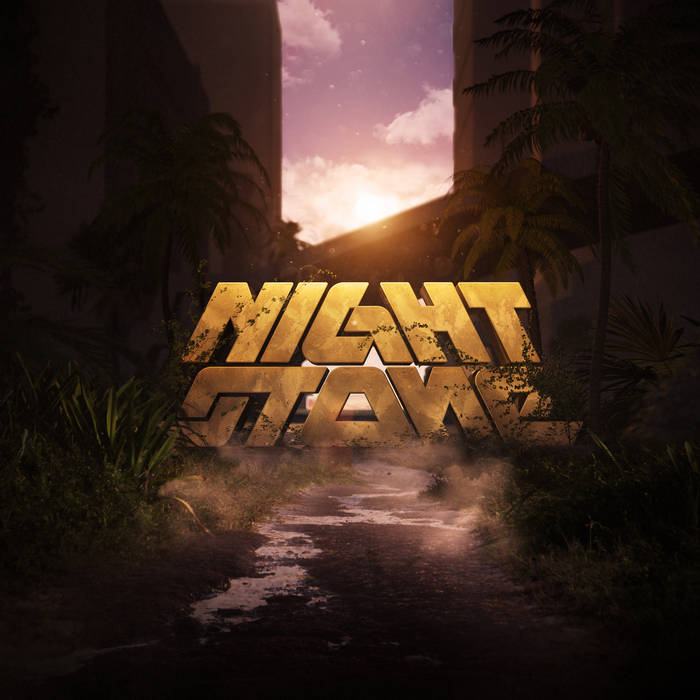 Previous: Daedelus - What Wands Won't Break
Next: Mecca:83 - NinetyFour