Mecca:83 - NinetyFour
Written by Chi Chi Thalken on May 20, 2020
Mecca:83 is a producer from Manchester that has been releasing music for nearly twenty years, under this name and aliases such as Rise. Along with his own instrumental music, he's also produced for everyone from Gallant to Grap Luva. While he's been releasing a string of singles this year, we get his first collection of instrumentals in 2020 in the form of NinetyFour.
Sometimes you don't need to overthink things, and sometimes you don't need to make a grand statement. Sometimes you just want to kick back and make some beats that remind you of the great era you came up on. As you might infer from the title of this collection, Mecca:83 is switching up his usual style a little bit and making some beats that sound like 1994 to him. It's a style of gritty, soulful East Coast boom bap that could easily slide in between beats from Pete Rock, DJ Premier, Large Professor, Mobb Deep, and a million others. I'm going to say something controversial and claim that this was a good era for hip hop - please don't @ me. NinetyFour is something that you can throw on, nod your head along to it, and just groove to some beats that will instantly feel familiar. My personal favorite comes on "Play This At Dusk," which gets some additional heat from Jabba the Kutt adding some killer scratches of some key vocal samples.
This is a straightforward project from a veteran producer who just wanted to make something fun for his fellow '80s babies. If you enjoy that style of East Coast hip hop, this beats will scratch that itch for you, and who knows, maybe inspire you to make some throwback beats of your own.
| | |
| --- | --- |
| Title: | Mecca:83 - NinetyFour |
| Label: | S/R |
| Year: | 2020 |
| Rating: | 7/10 |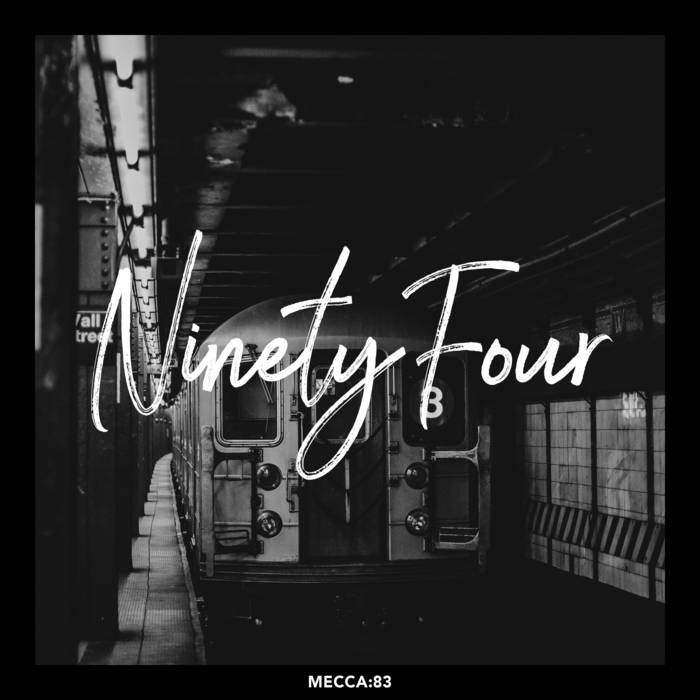 Previous: Night Stone - Night Stone
Next: Mute Speaker - Smidiríní