Nickelman - Butterwax
Written by Chi Chi Thalken on September 2, 2020
URBNET might be a Canadian label, but they do occasionally look outside of their home country for some dope hip hop. Last year, they looked all the way to Osaka, Japan, to welcome a producer named Nickelman to their roster, when he released the album Elements. Now he's back with a new project, Butterwax.
There is always a question when a hip hop producer releases an album as to what type of release it's going to be. Is it a vocal collaboration, maybe of the compilation variety? Is it a meditative downtempo instrumental album? Is it something experimental? In the case of Butterwax, the answer is that this feels more like a beat tape than a full-length album in the way it is composed. By that, I mean that the tracks are mostly of the midtempo boom bap variety, and they mostly showcase the groove and just cycle through a couple of variations, as opposed to being fully developed songs. There's nothing wrong with a good beat tape, of course, and Nickelman is surely putting together some good and interesting grooves on Butterwax. It will certainly scratch the itch for anyone looking for some good crate-digging, sample-based production that just wants some head-nodding goodness. The only thing holding Butterwax back is that it doesn't really go anywhere beyond this, and there isn't enough variety across the tracks to make any one track feel like a standout. So if you're just looking for funky boom bap to escape the world for a second, Butterwax has got you covered, but if you're looking for anything beyond that, you'll have to look elsewhere.
Butterwax is a perfectly solid beat tape from Nickelman, but hopefully in the future we'll get something more developed that we can really sink our teeth into. It's just hard to get a sense of who he is as an artist from a project like this, beyond just knowing that he can put some solid boom bap beats together.
| | |
| --- | --- |
| Title: | Nickelman - Butterwax |
| Label: | URBNET |
| Year: | 2020 |
| Rating: | 7/10 |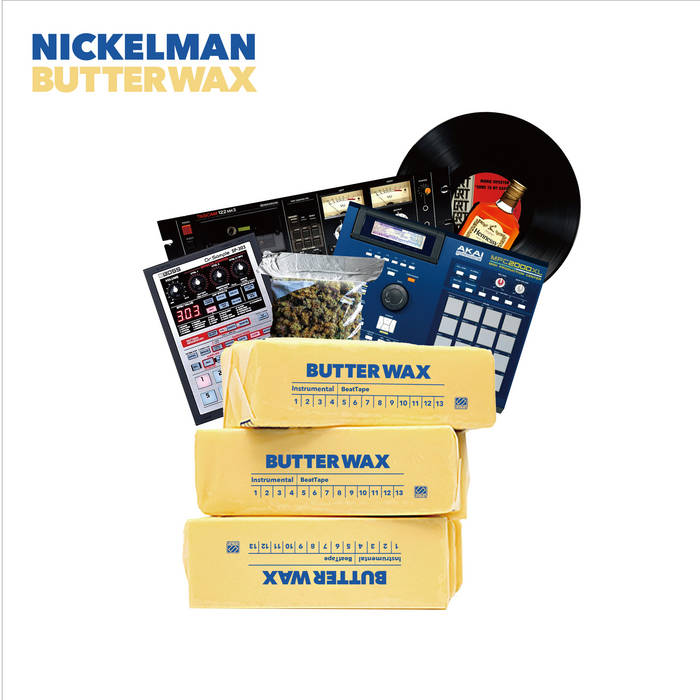 Previous: Boom Bap Babies - Smooth Breeze EP
Next: The Other Guys - Summer in Analog: Season 2