Boom Bap Babies - Smooth Breeze EP
Written by Chi Chi Thalken on September 1, 2020
Boom Bap Babies is a new project from a couple of artists that have been a part of the Birmingham scene for a while, producer RyNea Soul and emcee Shaun Judah. The two have worked together before on different projects, but this is their first time working officially as a duo. They now make their first statement with Smooth Breeze EP.
The first thing that hit me about this EP is just how accessible and easy this music is to listen to. This isn't to say that the music is simple, because it certainly is not, but that these two artists who came up during the classic boom bap era are delivering some feel-good music that will feel like it's always been around. It's the hip hop equivalent of pulling your favorite tee out of the dryer and putting it on, and it just fits right and looks good on you. Now, the real beauty of Smooth Breeze is that as simple as it might seem on the surface, both RyNea and Shaun are being really clever with the ways they layer things and pack the music with meaning. RyNea knows how to create these great pockets in her grooves that Shaun Judah can hop on the mic and sit back and spit his rhymes, but RyNea also knows just when to switch things up and keep you on your toes, and when to subtly introduce elements, and when you need to be smacked across the face with a change in rhythm or melody. Lyrically, Shaun Judah is right there with RyNea, delivering a clinic in lyricism on the mic. The tone of his voice might remind you of Ghost Face, but his flow and lyrical content could not be more different, as he dances around with internal rhymes that will keep your ears perked and delivers substance about the everyday life and the search for spiritual growth and building community. More than anything, though, this is about two artists with great chemistry realizing their potential together.
Smooth Breeze EP is a great introduction to Boom Bap Babies. RyNea Soul and Shaun Judah sound fantastic together, which we've gotten tastes of here and there, but now we finally get to see what they can accomplish with a more focused project. Hopefully there will be more to come, because it feels like we're just getting started.
| | |
| --- | --- |
| Title: | Boom Bap Babies - Smooth Breeze EP |
| Label: | S/R |
| Year: | 2020 |
| Rating: | 9/10 |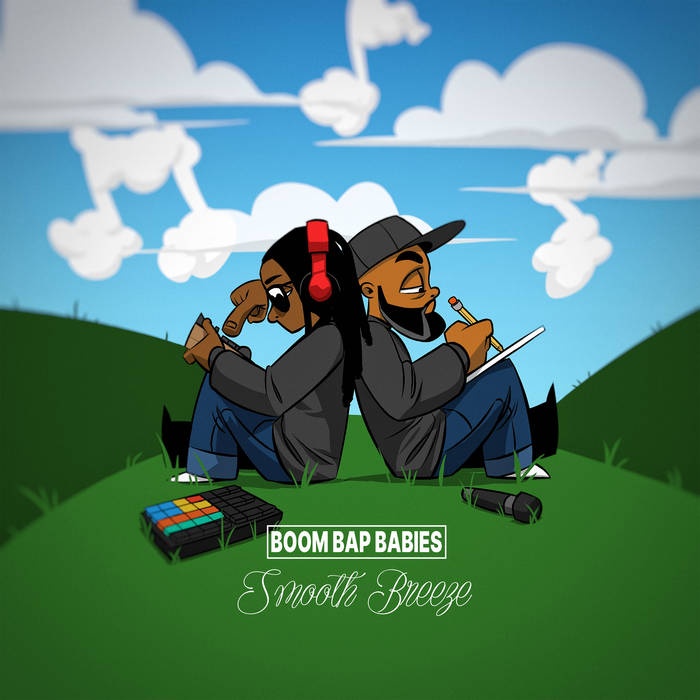 Previous: LoveChild - EP
Next: Nickelman - Butterwax