Mute Speaker Radio Bokor Volume 2
Written by chichi on February 10, 2019
Mute Speaker is a producer originally from Brighton, now based in Cambodia, best known for his collaborations with emcee Gajah. They released their latest album together, Vent, just this past September. However, it's an earlier solo project that's most relevant here. Back in 2014, Mute Speaker released an album called Radio Bokor, which was composed using samples from Cambodian music's Golden Age, 1960-1975. Now, five years later, he finally follows things up with Radio Bokor – Volume 2.
One of the great things about Radio Bokor was that it was an excellent way to expose Western listeners to a whole set of music that they probably have very little knowledge of, since there weren't really any musicians from Cambodia to crossover, and international music was harder to come across in that time period. As Mute Speaker went to the crates and chopped this music up and made it into compelling hip hop beats, he was able to pique a lot of people's interest. Five years later, Mute Speaker confirms for us that the first go around was just the tip of the iceberg. This time through, he's not just incorporating more music from Cambodia's Golden Age, but he's also mixing in some classic hip hop samples as well, which helps further the idea that this Cambodian music is not so far removed from the classic soul, jazz, and funk that's been sampled to make our favorite hip hop over the years. For those of you that haven't heard the first volume, the music of Cambodia's Golden Age incorporates some traditional music from the region, but then moves towards psychedelic rock and soul, and it's awesome. Mute Speaker has spent a lot of time digging through the crates in the country, absorbing the music and culture, and he's positioned himself well as a champion of the country's music to hip hop fans around the world.
Mute Speaker is a talented producer, and he's found a connection to Cambodian music that speaks to him in a special way. Fortunately for the rest of us, he's been able to channel that love into projects like Radio Bokor – Volume 2 that are extremely fun to listen to, but also open that door and expose us to a new musical world that we might not have known about otherwise.
| | |
| --- | --- |
| Title: | Mute - Radio Bokor Volume-2 |
| Label: | S/R |
| Year: | 2019 |
| Rating: | 8/10 |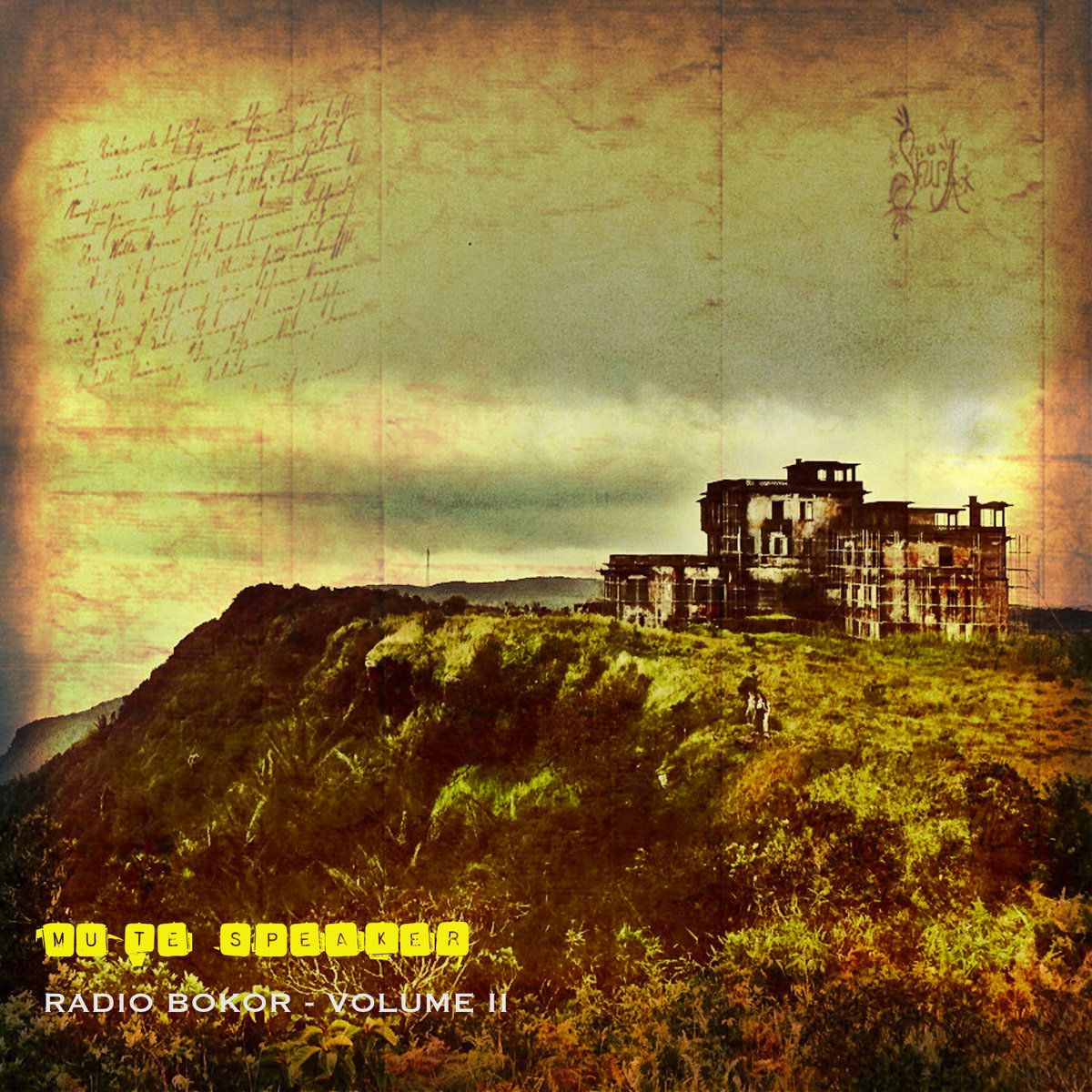 Previous: Five Steez & Mordecai Love N Art
Next: Tornup x Arkatype You Will Never Understand (The State of Soul)