Five Steez & Mordecai Love N Art
Written by chichi on February 10, 2019
Five Steez is an emcee from Kingston, Jamaica, who has been releasing music for the better part of this decade. In 2016, he teamed up with producer Mordecai to release an EP called HeatRockz. Now, they've come back together to release a full length album, Love N Art.
Five Steez might be from Jamaica, but don't expect him to sound anything like dub, reggae, dancehall, or anything else associated with the island, or to rhyme in patois or with a heavy accent. Just throw all of that out the window. Instead, Five Steez takes his inspiration from New York, specifically in the early '90s. What this means in practical terms is that Mordecai is bringing some beautiful, laidback boombap, heavy on the jazz melodies – piano, marimba, you name it, and Five Steez is sitting in the pocket of the groove and spitting about his life. As spelled out in the title of the album, Five Steez is here to show appreciation for those that have supported him over the years, and to encourage others to take a chance on themselves and make art if that's where their heart is. It's nothing you haven't heard before, but when it's done well you don't really care, and it's done extremely well here, so I really don't care. The grooves are great, Mordecai and Steez have great chemistry together, and he's got a great ear for wordplay and storytelling in his verses and a knack for hooks that immediately stick in your head. It's the type of album that immediately sounds familiar, and then grows on you with each repeat listen. This is just an incredibly solid hip hop album.
This might not be what you expect to hear out of Jamaica, but good hip hop is good hip hop, and that's what Five Steez and Mordecai have given us with Love N Art. It's soulful, funky, familiar, and just fun to listen to. Hopefully these two will keep working together, because it feels like they are just starting to realize their potential as a duo.
| | |
| --- | --- |
| Title: | Five Steez & Mordecai - Love N Art |
| Label: | S/R |
| Year: | 2019 |
| Rating: | 8/10 |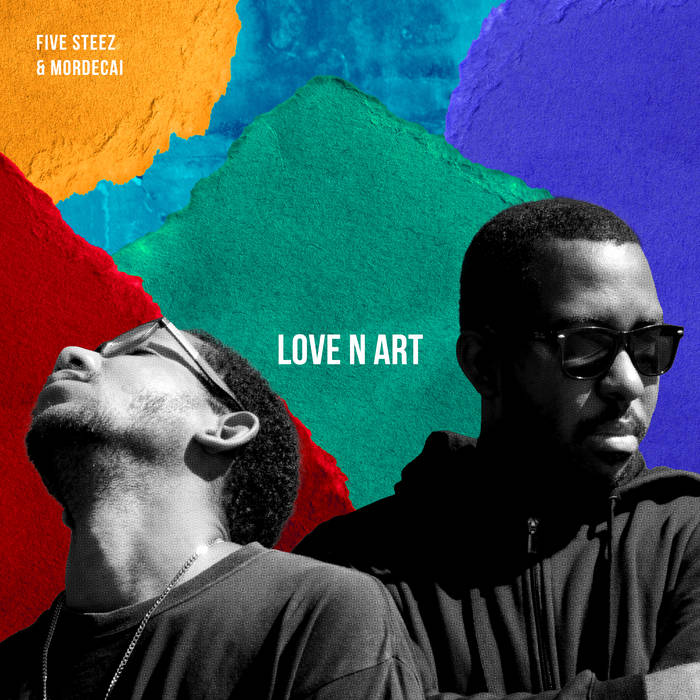 Previous: Bru Lei FeBRUary
Next: Mute Speaker Radio Bokor Volume 2