Munir - Circuit Line EP
Written by Chi Chi Thalken on October 23, 2020
Munir might not be a name that is well known in the U.S., but he's been making noise in the international scene over the last five years, both under this name and the act Midnight Runners. The Indonesian producer has been doing really exciting things in the worlds of New Age, disco, funk, and house in this time. Just this past January, he released his debut full-length album, Eastern Sun, on the Chicago label Star Creatures. Now he's working with Darker Than Wax to release a new EP, Circuit Line EP.
Circuit Line might only be four tracks long, but with the shortest track coming in at just under six minutes, this certainly isn't some kind of beat dump from Munir. Far from it, since these are extremely well-developed, carefully crafted dance tracks, blending together house, funk, and disco. It becomes clear from the opening measures that Munir is coming to the music from a background as deejay and cratedigger, as he really demonstrates his skill level by the way that he's able to master the slow build – establishing a groove, and then piece by piece adding more layers of interest, and subtly shifting melodic and rhythmic elements to take you to new places without ever missing a beat. Sometimes it will be all about the drums, and Munir knows how to put together some killer break beats, and other times it will be all about the keyboard work, or maybe a really killer vocal sample. The point is, once you press play, you won't want to stop dancing, and you'll never grow bored or complacent.
Circuit Line EP is an excellent introduction to Munir if you've never heard him before. The music is fun, first and foremost, but it's also incredibly sophisticated and musical. It's dance music at its finest.
| | |
| --- | --- |
| Title: | Munir - Circuit Line EP |
| Label: | Darker Than Wax |
| Year: | 2020 |
| Rating: | 8/10 |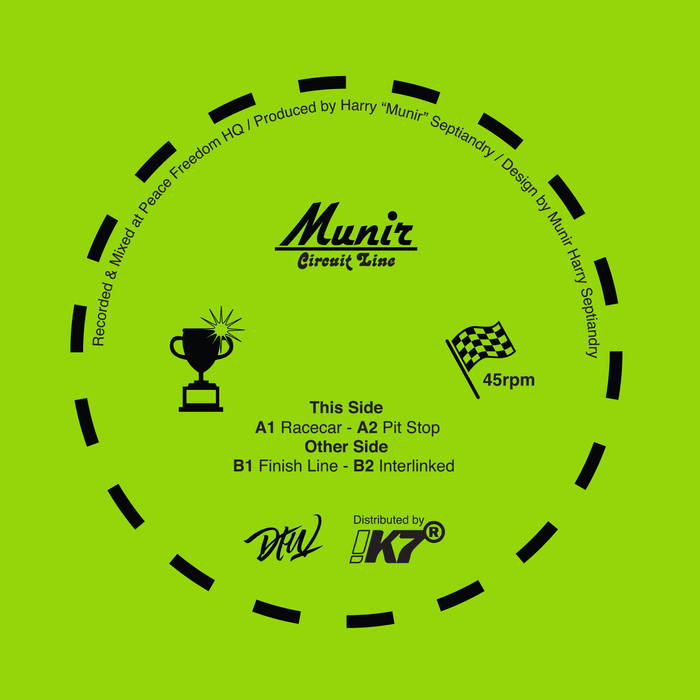 Previous: LAPIS - Third Person You
Next: Nosaj Thing - No Mind