Mopes - Mopes
Written by Chi Chi Thalken on September 20, 2021
Occasionally, hip hop artists will make a name change. Sometimes, it's for legal reasons, other times to mark a distinct change in their career. Other time it can be an alias or reinvention as a new persona. Whatever the reason, when it happens, the precedent is for it to happen relatively early in the artist's career. However, the idea of hip hop artists having a long enough career to reinvent themselves later in their career is still a relatively new phenomenon. So when Providence emcee/producer Prolyphic decided it was time to rename himself at age 40 to embark on a new phase of his career as Mopes, there wasn't a lot of precedent to point to and say, "This is how you do it." The plus side to this is that Mopes is free to forge his own path as he drops his first EP under this new name for Strange Famous.
Prolyphic was the first signee to Strange Famous twenty years ago, and the name always had a hint of irony to it, since he had a one album every five years average. This means if you're doing the math correctly, his last album, Dangerfield, came out in 2016. Now, in explaining the name change, he pointed to the fact that he came up with the name Prolyphic when he was 17, and he doesn't feel like that person anymore after all he's been through in the past twenty three years. This all makes sense if you're fortunate to have a career that lasts this long, but the question still remains – what does Mopes sound like? Is this a radical departure? The short answer is that Mopes sounds like Proplyphic, just older, wiser, and more refined. It might not be the sexy answer, but the Providence artist didn't suddenly start making grime or dancehall beats or anything like that. He's sticking with the soul-sampling East Coast style of hip hop that he's always messed with, with samples chopped and flipped expertly and thoughtful and emotional lyrics. On this four-song introduction to Mopes, you're getting something of a State of the Union address, letting you know that while the artist is starting over in one way, he's not leaving behind any of the life lessons and technical skills he's picked up along the way. He's also giving you a posse cut with "Party McFly," inviting Sage Francis, Jesse the Tree, and BlackLiq to join in the fun and show that veteran emcees can still have fun and rep a crew without sounding young and dumb.
Mopes is a straightforward reintroduction to a familiar face in underground hip hop. The name Prolyphic might be left behind, but the style and skills are just refined and better than ever as Mopes.
| | |
| --- | --- |
| Title: | Mopes - Mopes |
| Label: | Strange Famous |
| Year: | 2021 |
| Rating: | 8/10 |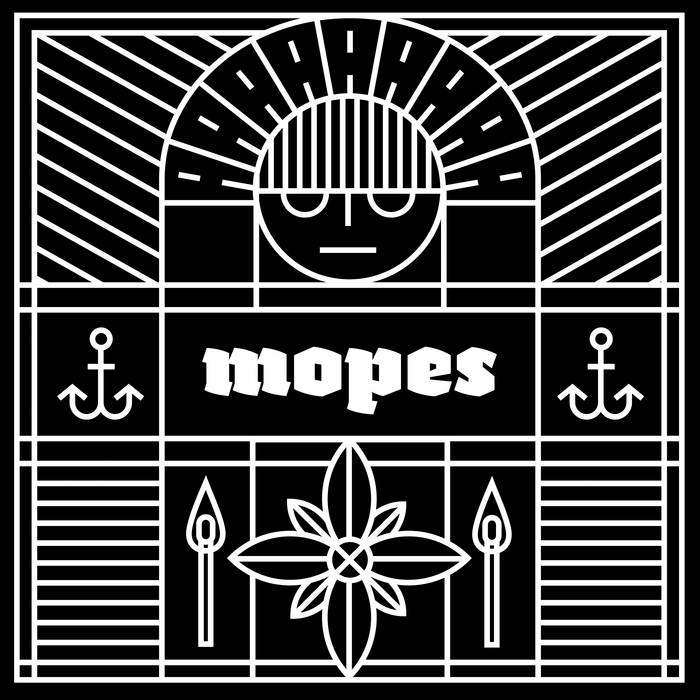 Previous: Stik Figa - East of MacVicor Ave
Next: Moor Mother - Black Encyclopedia of Air