Moor Mother - Black Encyclopedia of Air
Written by Chi Chi Thalken on September 20, 2021
Moor Mother is an artist from Philly that has been releasing music for nearly a decade now. She had an especially busy 2020, releasing a live album with Nicole Mitchell, collaborative projects with Yatta, Olof Melandor, and billy woods, and a concept album, Circuit City. In 2021, she announced that after a strong run on Don Giovanni, she would be embarking on a new phase of her career with Anti- Records. Now she makes her debut for the label with Black Encyclopedia of Air.
While 2020 saw a lot of releases from Moor Mother, just about everything that came out had it's roots before the pandemic set in. This is to say that content and sound-wise, all of these projects mostly reflect pre-pandemic life. Black Encyclopedia of Air, however, is Moor Mother's quarantine album. After touring non-stop for five or six years, Moor Mother had to learn how to sit still and reflect on her city and the current state of affairs. Fortunately, she also had tons of instrumentals from Swedish producer Olof Melandor to write to, which meant that as she was wrapping up other things, she would turn to these tracks to channel any sort of new creative energy or frustration or the like into this new project. The result is an album that feels like both a bit of a departure and a continuation of what she has been doing in recent years. There are times where it feels like she's reaching back to the roots of her music and channeling acts like The Last Poets, specifically with the combination of jazz and spoken word, but there are also times where she's pushing music into the future as she brings in elements of hip hop, punk, and noise that feels like the next steps after Circuit City and Brass. As always, she's giving you lyricism that is vivid in its imagery and layered with meaning, often influenced by the tradition of Afrofuturism. However, she's also dropping some deeply personal and straightforward lines in a way that you might not have gotten on other projects. She's also reaching out to a wide variety of collaborators over the course of the album, with contributions from ELUCID, Antonia Gabriela, Brother May, lojii, Saydah Ruz, Bfly, Orion Sun, Pink Siifu, Nappy Nina, Maassai, Yatta, Dudu Kouate, Black Quantum Futurism, and Elaine Mitchner. By working with this range of artists, we get this flow from hip hop to spoken word to R&B to jazz folded into this already distinct Moor Mother style of music. The end result is an album that is one of Moor Mother's most accessible, while still remaining abstract enough to challenge listeners and push them outside of their comfort zones.
Black Encyclopedia of Air marks a new chapter in Moor Mother's career as she changes record labels, and she's given us an album that stands apart from the rest of her catalogue to do so. It's still experimental and progressive in its approach, but there is this vulnerable and accessible side that will welcome in new listeners as well.
| | |
| --- | --- |
| Title: | Moor Mother - Black Encyclopedia of Air |
| Label: | Anti- |
| Year: | 2021 |
| Rating: | 9/10 |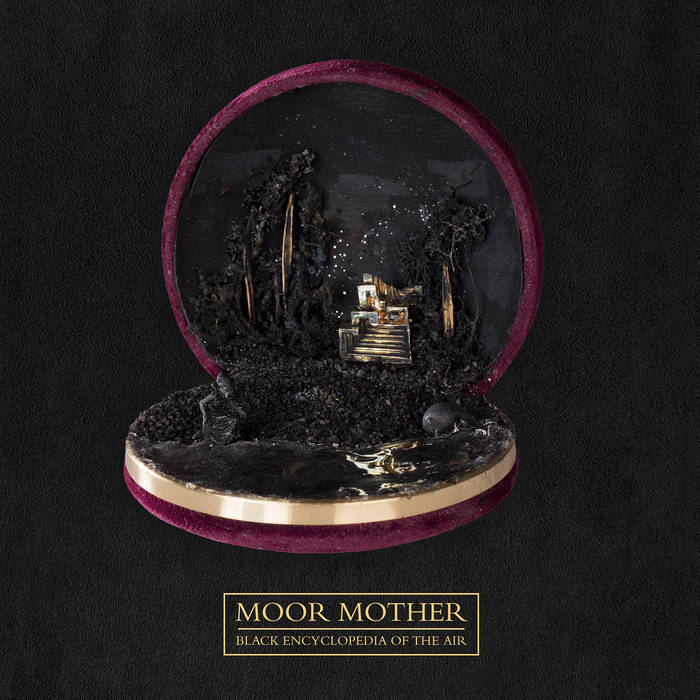 Previous: Mopes - Mopes
Next: Golden Browne - Golden Browne