Golden Browne - Golden Browne
Written by Chi Chi Thalken on September 21, 2021
Jenna Camille is a singer-songwriter originally from Atlanta, but now based in D.C., who has been releasing music since the mid-2010s. As it so happened, there was a trio called Columbia Nights that were getting started around the same time, making their own brand of neo-soul and jazz. It seemed like it was only a matter of time before these two acts crossed paths, which they did a couple of years ago. They officially announced themselves as a group about a year-and-a-half ago, and now their debut album under the name Golden Browne is finally here.
As you listen to their self-titled debut album, you can see how these four musicians came together with a shared love of not just a general genre of music, but a similar subtle and understated approach to the music. Columbia Nights are great at creating these beautiful laid back beats built around samples of '70s soul and jazz records, always leaving plenty of space for Camille's voice to center each song and lead the way. Camille has a great voice, with a nice pure tone to it and a good sense of melody, but again, never feels the need to get to flashy or big with it while she's singing. Her lyrics match this same approach, where it doesn't feel like any big statements are being made at first, but as you sit with the music, you realize that Camille is actually saying quite a lot. It could be deeply personal material about how she was raised or about romantic relationships, or she could get political and make a statement about the changing landscape around her, such as on the song "Erasure." We even get a nice guest appearance from Diamond District emcee yU, who provides the perfect complement to Camille's vocals and lyricism on "Something." The only thing holding this album back is that it is lacking that one big single or even a climatic moment to really draw you in as a listener and stick with you. Everything's really good, and it's like they keep getting right up to the edge, but they never quite get there. All things considered, it's not a bad problem to have for a debut album.
Golden Browne is a beautiful partnership between Columbia Nights and Jenna Camille. They've made a really nice first statement with this album, and hopefully they can continue to build upon this foundation, because it feels like they are only beginning to reach their full potential as a group.
| | |
| --- | --- |
| Title: | Golden Browne - Golden Browne |
| Label: | HiPNOTT |
| Year: | 2021 |
| Rating: | 8/10 |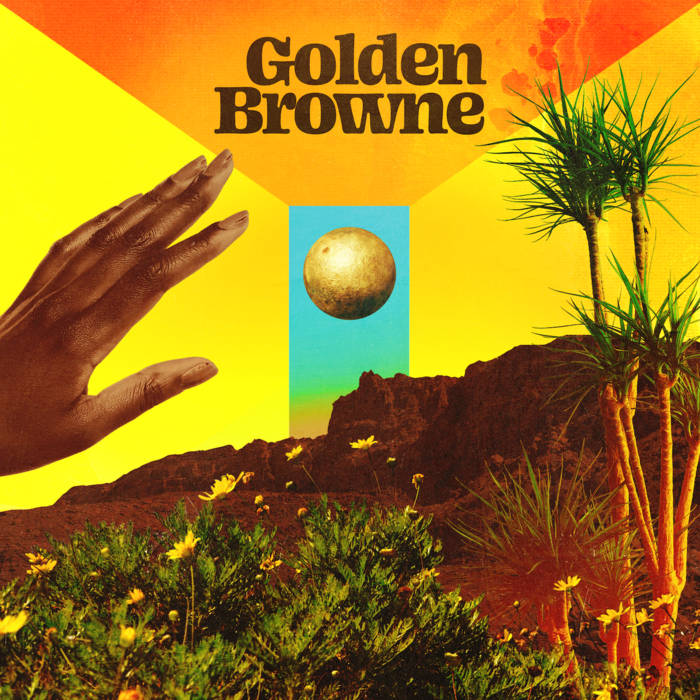 Previous: Moor Mother - Black Encyclopedia of Air
Next: AWOL One - Flying With Bats