Mo Moshiri - Can I Tell You Something?
Written by Chi Chi Thalken on September 30, 2019
Mo Moshiri is an emcee you probably know best as Mos Eisley from the Vancouver group known as Sweatshop Union. That group went strong, starting in the early '00s, all they way through 2013, when they released their last album, Infinite. Since that time, they've been on hiatus, with everyone taking their time to rejuvenate. Well, Moshiri seems plenty refueled and ready to go as he releases a solo album, Can I Tell You Something?
To make the album, Mo teamed up with longtime friend Rob the Viking from Swollen Members, who helps produce the album alongside Mo. Together, they've crafted an album that combines old school hip hop with different global influences, such as dancehall and Persian dance music. On top of sounding fun and interesting, this also helps reflect Moshiri himself, who left Iran as a three-year-old refugee with his parents and bounced around a couple of different countries for about twelve years before finally settling in Vancouver. Most importantly, though, this album just sounds really good. It bumps, and it's incredibly pop friendly. Before each song is over, you'll be nodding your head along and singing the hooks along with the album. What pushes this album over the top and moves it from just a fun album to an important album is the personality of Moshiri and the lyrical work he's doing on Can I Tell You Something? Like many people today, he's more than concerned about the state of the world today, and how we seem to be moving backwards politically, spreading hate, and destroying our environment. Much of this album is spent fluctuating between asking questions of each other, asking questions of God, and encouraging himself and others to do better. It's not all doom and gloom, though – far from it. Much like artists like Krum or Brother Ali, Mo Moshiri is a man of faith, so he uses it as a tool to help him cope and find strength, but he also understands that faith without action won't get you very far. These are anthems for people to come together and affect change. This really comes through on songs like "Wake Up," which features children singing along to a chorus of "We don't care what you say anymore/We're gonna get what we came here for/Your time is up and if you stand in our way, then watch out! Ay!" Moshiri also puts a lot of himself into the album, opening up about his own journey up to this point, so that you can relate to the album on a personal level as well, as he takes you through the ups and downs of his life. The whole things comes together for a very complete listening experience, and the production and songwriting is good and so pop-friendly, it's an album that immediately feels familiar the first time you listen to it.
It's been a while since we heard from any involved with Sweatshop Union, so it's nice to see some of them get back into it. It's especially nice to hear from Mo Moshiri as a solo artist, to get to know his personal perspective, and to see how great he is at writing these hip hop anthems on his own. If the world seems a little dark outside these days, listen to Can I Tell You Something? and get inspired to go out and do something about it.
| | |
| --- | --- |
| Title: | Mo Moshiri - Can I Tell You Something? |
| Label: | URBNET |
| Year: | 2019 |
| Rating: | 9/10 |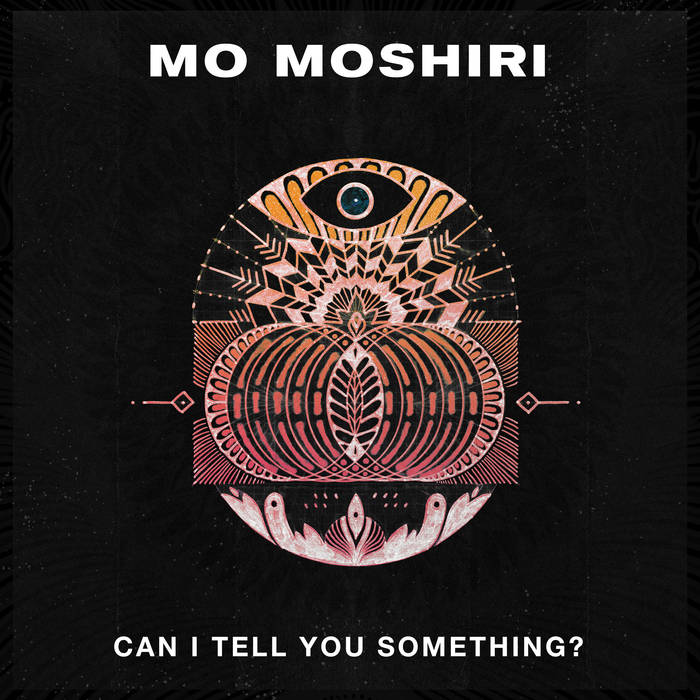 Previous: Happy Tooth & Dug - All In Your Head
Next: Five Steez & J-Zen - Pantone