Happy Tooth & Dug - All In Your Head
Written by Chi Chi Thalken on September 30, 2019
The Columbus artists known as Dug and Happy Tooth have been making music together and separately for years. Both released excellent solo albums last year, with Dug giving us Dog and Happy Tooth giving us I've Been Meaning to Write the Meaning of Life. Now they've come back together as Happy Tooth & Dug, which not only implies the two of them, but four other instrumentalists to form a full live band. The last time they assembled in this exact fashion was five years ago, when they dropped the album, W.H.Y.G.O.D.W.H.Y. Now they've reassembled and given us a new EP, All in Your Head.
If you're not familiar with Happy Tooth & Dug, the band, but only familiar with their recent solo output, you might be in for a bit of a shock. That's because while those projects were hip hop projects with some indie-rock elements, this is a indie rock project with only a few hip hop elements. Dug and Happy Tooth might give you some half-sung/half-rapped deliveries on the mic that fall somewhere in between Craig Finn and Yoni Wolf, but these is a guitar-driven rock EP. The resulting aesthetic is that you get a collection of indie rock that draws upon influences like Pavement and The Pixies, along with the aforementioned Hold Steady and Why?. The group is extremely tight, and they have some chops with their instrumental work, but ultimately, this is going to appeal to people who like fuzzy guitars. That's not a bad thing, and I honestly don't know what the crossover appeal is for regular readers and this style of indie rock, but I'm sure there is some overlap in the Ven Diagram. The real problem is that while this is good indie rock, it's doesn't really stand out to me the way their recent projects have. There weren't songs that would stay in my head after I was done listening to it, and there weren't hooks or lines that stayed with me and made me think the way that their recent solo albums did.
Dug and Happy Tooth are talented artists, to be sure, but in their second go round and Happy Tooth & Dug, the band, they leave me wanting. It's decent indie rock, but not anything that really moved me the way their hip hop has.
| | |
| --- | --- |
| Title: | Happy Tooth & Dug - All In Your Head |
| Label: | S/R |
| Year: | 2019 |
| Rating: | 7/10 |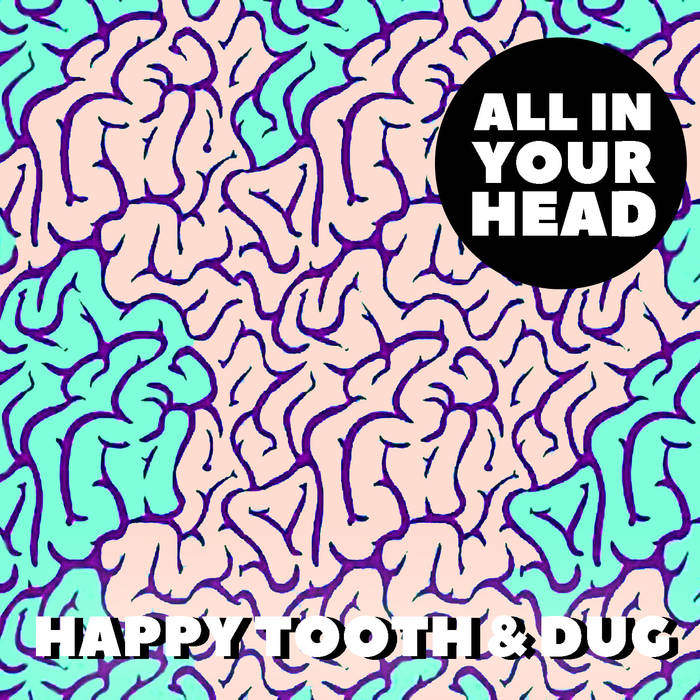 Previous: Cyesm - The Sinner and the Priest
Next: Mo Moshiri - Can I Tell You Something?