Five Steez & J-Zen - Pantone
Written by Chi Chi Thalken on October 1, 2019
Five Steez is an emcee from Kingston who has been going strong for about a decade. Just earlier this year, we got an album from him and Kingston producer Mordecai called Love N Art. Now he comes right back with a new EP he made with French producer J-Zen, Pantone.
One of the ways in which Five Steez has stood out in his career is that instead of looking towards dub, dancehall, and other Jamaican styles of music you might expect from an artist from Kingston, he chose to look towards the East Coast boom bap of the early '90s, which he found spoke to him. That is definitely the style you heard him rocking on Love N Art, and it suits him very well. He doesn't just sound like a musical tourist – it's clear that this is a style of music that he loves and has studied it and put in the work. However, when it came time to work with J-Zen (which he did over the course of 2017-2018), the style shifted in a subtle-yet-notable way. These aren't the midtempo, jazzy boom bap beats made famous in the early '90s. These are beats that are much more reminiscent of the mid to late '90s, when groups like A Tribe Called Quest and Pharcyde started working with J Dilla. The vibe is slower, warmer, and more R&B flavored, forcing Five Steez to stretch out his delivery a little more, and to choose his words just a little more economically. He's up to the challenge, though, and the result is an EP full of these laidback peaceful beats. "Spesh FX," with Nomad Carlos, and "No Debate" are classic shit-talking tracks. "What's Your Vibe?" is a catchy, flirty song that will stay in your head long after the EP is over. "We Can Never Know," is where the EP takes the step from a fun little collection between albums to a project that stands on its own that shouldn't be overlooked, as Steez gives a moving tribute to a friend who passed before their time, asking questions to the universe and vowing to live each day to the fullest, because you'll never know when your own time is going to come.
Pantone is a great change of pace for Five Steez, and J-Zen throws down some great beats with a great vibe that pushes Steez just out of his comfort zone to do something different. The result is a solid four-song EP that really captures your attention in a short amount of time.
| | |
| --- | --- |
| Title: | Five Steez & J-Zen - Pantone |
| Label: | S/R |
| Year: | 2019 |
| Rating: | 8/10 |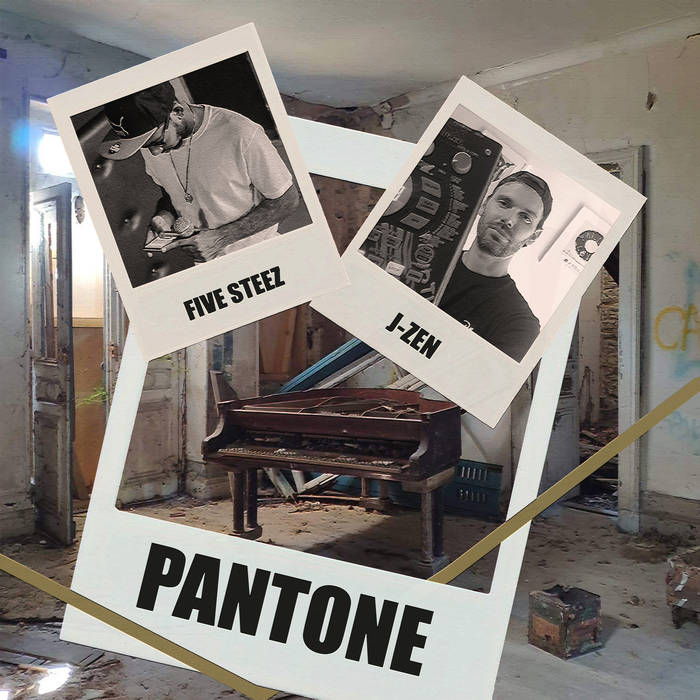 Previous: Mo Moshiri - Can I Tell You Something?
Next: SkyBlew & Scottie Royal - The Royal Blue Eccentrics