melodiesinfonie - A Journey To You
Written by Chi Chi Thalken on April 26, 2019
melodiesinfonie is producer from Switzerland, who in his early years contributed to labels like Soulection and Melting Pot music, while also touring extensively across Europe and beyond. Now he comes on to Jakarta Records to release his full length album, A Journey To You.
One of the things that hit me as I listened to A Journey To You is just how "live" the album sounds. As melodiesinfonie was coming up, he definitely fit the profile of "beatmaker." That isn't necessarily a bad thing, but there is certainly room for growth once you master the art of putting together a nice downtempo beat. In the case of melodiesinfonie, he has gone the route of leaning more into live instrumentation and getting closer to the jazz, samba, R&B, and soul that he clearly loves. While there are still tracks across the album that incorporate programmed beats and sampled sounds, I would say that A Journey To You feels in practice more like a jazz album with hip hop elements, rather than the other way around. More specifically, melodiesinfonie seems to be drawing upon some smooth soul-jazz fusion of the '70s. The album is largely about establishing a groove and then building upon it with melody and solos that really explore the space of the composition. This could be in the more traditionally jazz direction of a song like "Keep on Searching," which builds around this great driving and tight live drum beat and leans on flute and piano to drive the melody. melodiesinfonie then adds some flavor with some sampled vocals that he disperses wisely across the track. However, that song is followed up by "Peace on Earth," which uses a programmed disco beat as the background to take the track in more of an electro-boogie direction, with most of the melody being handled by synthesizers. To further expand his musical world, melodiesinfonie also absorbs a fair amount of Brazilian music, which is apparent on tracks such as "Tropicololo," which builds around an electric piano samba pattern, congas, drum machine, and flute to create a song that demands that you move your feet. Most importantly, all of these different songs and influences are taken by melodiesinfonie and sequenced in such a way that everything flows incredibly well and feels like its in conversation with the rest of the album.
All in all, melodiesinfonie has taken a big step forward on his third solo album, A Journey To You. It's incredibly thoughtful in its compositions, with a lot of care taken to put his different musical influences together in a way that makes sense and is all his own. It's an album that you can take joy in dissecting down to the smallest detail, but you can also just put on and enjoy the music ride that melodiesinfonie has curated for you.
| | |
| --- | --- |
| Title: | melodiesinfonie - A Journey To You |
| Label: | Jakarta |
| Year: | 2019 |
| Rating: | 8/10 |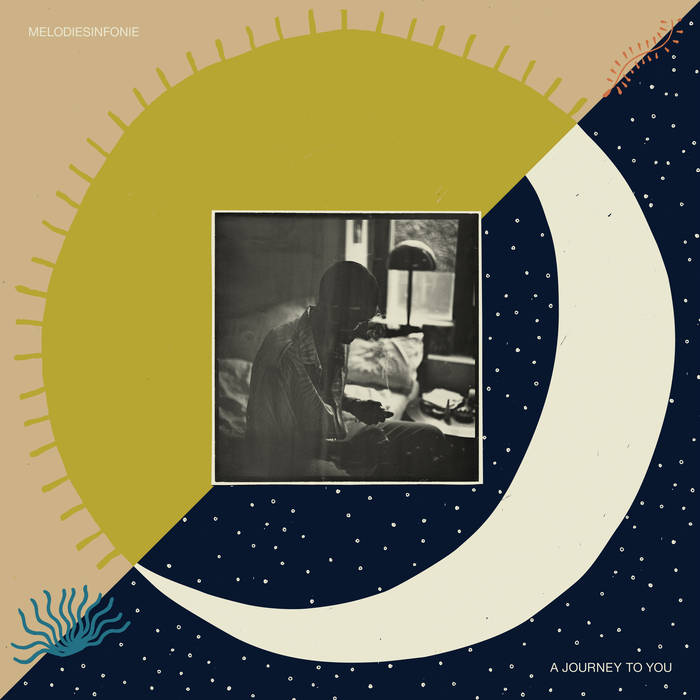 Previous: Sarah Violette - Scraps
Next: Sweatson Klank - Low Moon EP