Sarah Violette - Scraps
Written by Chi Chi Thalken on April 25, 2019
Sarah Violette is an emcee from Portland, Maine, formerly known as Essence. She's been putting out music since the beginning of the decade, with her latest EP, Pay No Mind, coming out just this past February. Now she comes back with a collection of orphan songs, Scraps.
Scraps is a collection of songs that were recorded between 2014-2017 that never made it on to a mixtape or album, for various reasons. Now they all have a home with this collection, and hopefully it will help get some of them the attention they deserve. When it comes to putting together a collection like this, you run into the usual problems that come with the territory, mostly all stemming from the fact that these weren't songs specifically crafted to be on an album together. So no, the flow and balance of the collection aren't perfect. There's a disproportionate number of slow and sad songs to Scraps, and because of that it's hard to spread them around and have them flow into some upbeat songs successfully. That being said, the success of a collection like this really comes from the rescue of songs that deserve some shine, and there are some strong ones on Scraps. There are a few tracks where you can see that maybe a chorus didn't work quite right, or maybe a guest verse didn't match up exactly with the rest of the song, but the good news is that these songs are the exception and not the rule. While there are an excess of slow and sad songs, there are still some that stand out, like "Fish Guts," which makes great use of some blues guitar samples and a clever hook that plays on some imagery that feels very Maine-specific. There are also some gems like "Far Too Strong," featuring Andre Hicks, a midtempo boom bap track that makes great use of some jazz guitar samples, which also feature some really raw and honest lyricism from Sarah Violette. My personal favorite from the collection is the closing track, "OvenWhenItBing," featuring Shane Reis, which has a great bounce to the beat and some interesting keyboard sounds to form the backbone of the track, which then allow Violette and Reis to drop some really fun rhymes about the excitement that comes with new love and figuring out if a relationship is real.
Scraps is a solid collection from Sarah Violette, which really argues the case for how good of an artist she's become over the course of this decade (Remember, these are the songs that didn't make it onto the albums). There are plenty of good songs on this compilation, and everyone will attach to a few of them.
| | |
| --- | --- |
| Title: | Sarah Violette - sarah-violette-scraps |
| Label: | S/R |
| Year: | 2019 |
| Rating: | 8/10 |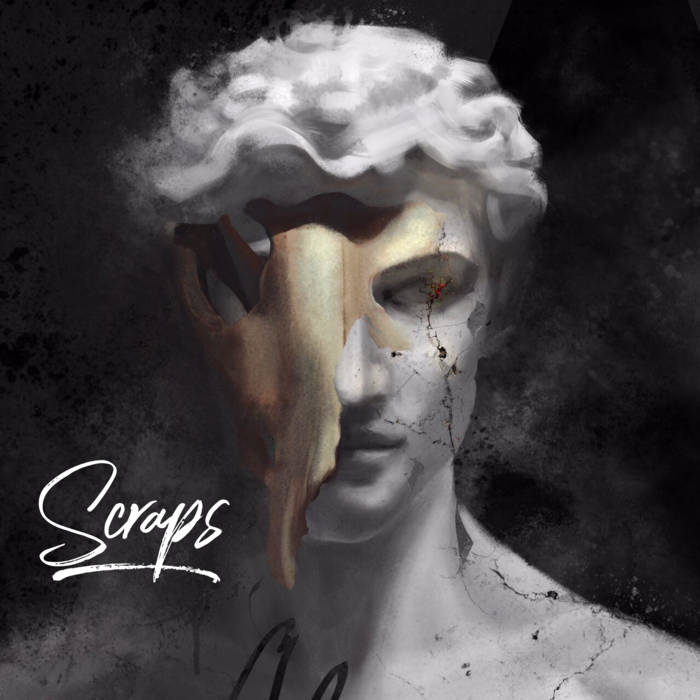 Previous: Nolan the Ninja - SPORTEE
Next: melodiesinfonie - A Journey To You