Sweatson Klank - Low Moon EP
Written by Chi Chi Thalken on April 26, 2019
Sweatson Klank is a producer from Los Angeles, formerly known as TAKE. Over the past decade or so, he's worked with labels such as Ghostly, Alphapup, Brainfeeder, and Project Mooncircle. His last project came about a year ago, when he dropped the full length album, Fine Lines. Now he comes back with an EP, Low Moon.
One of the things that has made Sweatson Klank interesting over the years is the way in which he's managed to balance some weird and sophisticated musical elements while still remaining pop friendly and accessible. On Low Moon, that is certainly still the case. The EP opens with "Brilliant Blue," which hits with these big hip hop drums, a warm funky bassline, and a really memorable and short hook on the keyboards. It will immediately get your head nodding and toes tapping, and most importantly, it will stay in your head long after the song is over. It will also keep your interest up over the course of the song, because Sweatson Klank doesn't just sit on the hook, he continues to develop the song, takes the song to a bridge, introduces a countermelody, and then puts that in conversation with the initial melody. This all sounds simple on paper, but so many producers out there today simply don't take the time to fully develop their songs in this fashion. On the next track, "Makin' Love," Klank uses some manipulated and chopped vocal samples to provide the hook on a midtempo, romantic R&B-flavored hip hop track. At first, you'll recognize that the voices are saying "making love, baby," but as the song continues to unfold, you start to appreciate the ways in which Klank isn't just using the words but taking specific sounds and repurposing them to create something new alongside the hook. The title track is where Klank incorporates G-Funk and electro-boogie elements to make a track that demands to be pumped out of your car stereo as you cruise around in the summer sun. On top of some funky drums and bass, the track also makes the case for Klank as a keyboard player, with some nice adlibs and short solos spread throughout the track. The EP closes with a remix of the title track from Mecca:83, who transposes the G-Funk into a downtempo setting, moving the song from the sunshine into the nighttime. He keeps the electro-boogie keyboards, but also slows down the vocal samples, giving the track a little bit of a Screw element, with a slurred "Bam! Come on!" recurring throughout the song.
It's a short EP, but Sweatson Klank knows how to deliver the goods, even in a condensed package like this one. It's funky, it's accessible, and it's incredibly well-developed and musical, with instrumental tracks that will stay with you long after the EP is over.
| | |
| --- | --- |
| Title: | Sweatson Klank - Low Moon EP |
| Label: | Friends of Friends Music |
| Year: | 2019 |
| Rating: | 8/10 |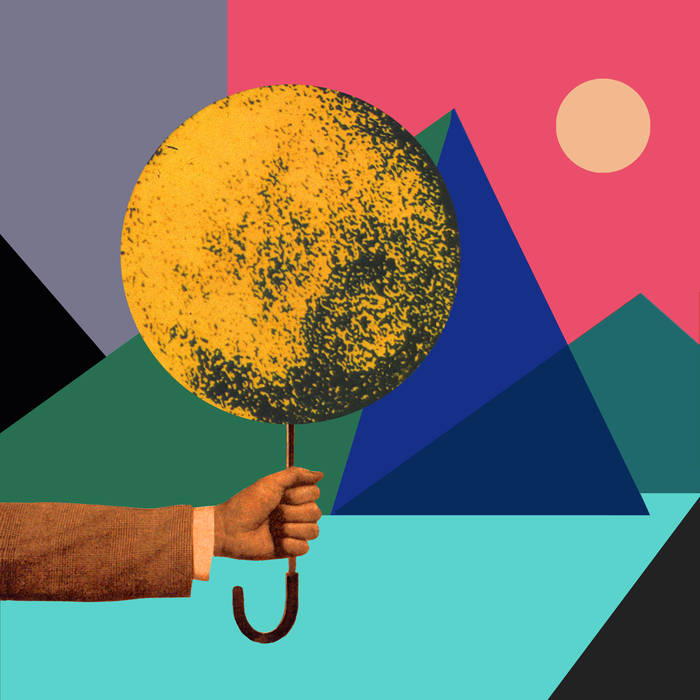 Previous: melodiesinfonie - A Journey To You
Next: Bag of Tricks Cat - Felix Chevrolet