Kayo & Mecca:83 - Quiet Dawn
Written by Chi Chi Thalken on June 5, 2019
Mecca:83 is a Manchester producer who has been releasing music since the beginning of the decade, both under this name and his alias Rise. Over the years, he's collaborated with various artists, but he's also released a lot of instrumental material as well. His last official release came just over a year ago when he released the Midnight Radio EP. Now he has teamed up with a producer from Strasbourg, France named Kayo to make a short project called Quiet Dawn.
Sometimes you don't need to overthink things. Sometimes you want comfort food, which is what you get here. Quiet Dawn features two veteran producers who have come together over the course of four tracks to make some really lovely downtempo hip hop. There is a through line to the compositions, making the four songs flow perfectly from one to the next, and they come together to form a grander musical vision that takes you through the course of a beautiful summer day. Between the two, they know when to lay back and give the track space, and when to build and push the music forward. There is a heavy jazz influence to the project, with piano carrying a majority of the melodic elements over the course of the EP. Ultimately, what we have is a project, despite its brevity, that you can really lose yourself in, meditate on, and find some peace with. It makes for the perfect soundtrack to a summer day where you don't have anything on the schedule, where you can just take a moment to step back and appreciate the beauty in the world.
Quiet Dawn looks fairly unassuming from a distance, but there is something to be said to keeping things simple and just doing everything extremely well. Mecca:83 and Kayo have come together to make some truly gorgeous downtempo hip hop, and they've released it just in time to become the soundtrack to the best day you have this summer.
| | |
| --- | --- |
| Title: | Kayo & Mecca:83 - Quiet Dawn |
| Label: | Dezi-Belle |
| Year: | 2019 |
| Rating: | 8/10 |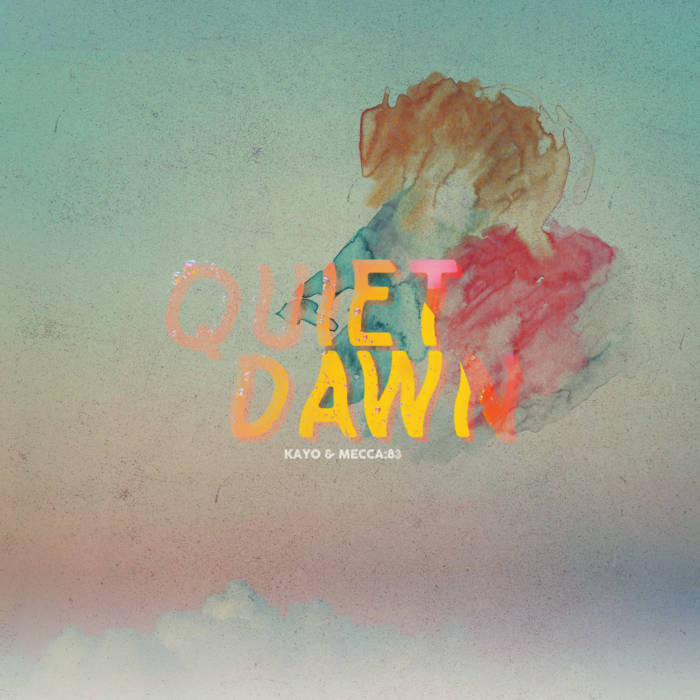 Previous: Walz - Of Things Past
Next: Sweatson Klank - Super Natural Delights