Marcel P. Black - In Search of the Black Messiah
Written by Chi Chi Thalken on October 30, 2019
Marcel P. Black is an emcee from Baton Rouge who has been putting out music for over a decade now, including his 2017 EP, Seven. Earlier this year, he teamed up with Dallas producer M Slago to release an EP called 4THA CLTR. Now he's come back with his most ambitious release to date, In Search of the Black Messiah.
The particular inspiration for the project comes from the idea that J. Edgar Hoover propagated in the '50s and '60s, which essentially boiled down to a fear of the rise of a "Black Messiah," which in turn led to strategies and policies of dividing groups and taking down leaders who could be seen as a threat to the status quo of white supremecy. In making this album and creating a discussion, Marcel P. Black is hoping to encourage a new generation of Black leaders to answer the call and step up in their communities. For the project, Black enlists the help of producers EF Cuttin, J Filly, 5th Child, Donche, King Tall T, Tezz Did That, and DJ M80. The resulting sound is varied, but very Southern, at times drawing on sounds from Atlanta, New Orleans, and Houston, which means touches of screw, brass bands, gospel, and trap, all coming together to draw upon the history of the region. Black naturally has a gruff, booming voice on the mic, but a good portion of this album is fairly intimate, so his delivery is definitely scaled back as compared to previous releases. This helps him deliver some complex lyrical discussions surrounding race, politics, police, religion, gender, and more. Black isn't claiming to have all the answers, so he brings in a bunch of friends to help further the discussion, such as D. Horton, Big Sant, Noveliss, Skyzoo, Mark Dub, Phosfiend, and Chen. My personal favorite on the album is the soulful, "Someday," featuring Skyzoo, in which Black pines for a brighter future for his children while lamenting all of the factors tearing apart his community, such as poverty and violence.
In Search of the Back Messiah was a passion project for Marcel P. Black, and it shows. He put a lot into the album because he cares about his community, his friends, and his family, and he wants a brighter future for them. He set this all to music, and in doing so gave us a lot of food for thought as we listen to an album that bangs.
| | |
| --- | --- |
| Title: | Marcel P. Black - In Search of the Black Messiah |
| Label: | S/R |
| Year: | 2019 |
| Rating: | 9/10 |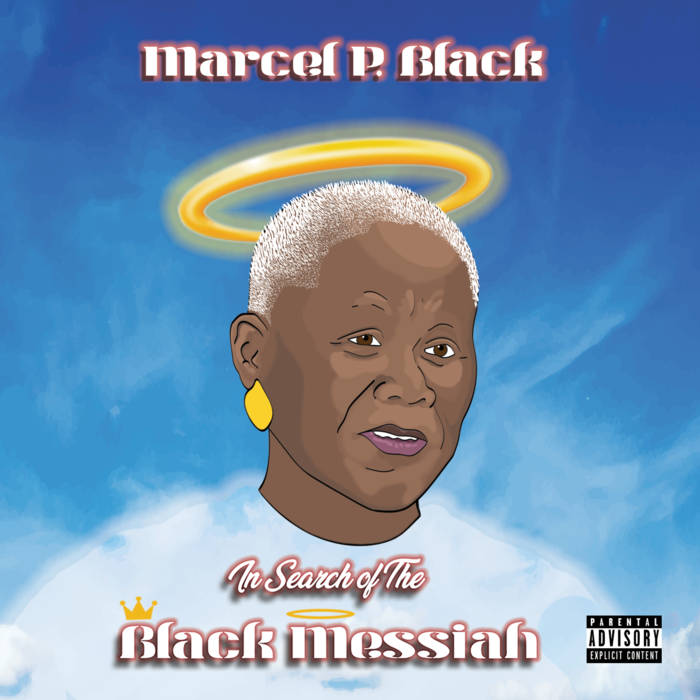 Previous: Hemlock Ernst & Kenny Segal - Back to the House
Next: Swamp Thing - Cherry Mongoose