Hemlock Ernst & Kenny Segal - Back to the House
Written by Chi Chi Thalken on October 30, 2019
Back in 2015, milo dropped his excellent solo album, so the flies don't come. On that album, among other things, there was a killer guest verse from an emcee by the name of Hemlock Ernst. At the time, this sent a lot of us scrambling to find out who this was. As it turned out, this was the alias of one Samuel T. Herring, the lead singer of Baltimore's Future Islands. The thing was, though, that this wasn't just some novelty one-off. Hemlock Ernst was nice on the mic, and over the next few years he kept showing up with guest verses, appearing on albums from Open Mike Eagle, Blockhead, and Mister, just to name a few. Well, the time has finally come for a proper Hemlock Ernst album, and to do so he paired up with producer Kenny Segal to release Back at the House.
Kenny Segal is an L.A. producer who has gained a lot of notoriety in the past few years, whether it be for his solo work, as part of the group Jefferson Park Boys, or producing for artists like billy woods or milo. Over the course of his career, he's become known for the beautiful, lo-fi, minimalist downtempo beats. We certainly get plenty of that on Back at the House, but we also see a little bit of a different side to Segal as well, as he gets a little funkier with the percussion and brings in a taste of classic soul as well, especially with his use of horns. As an emcee, we've certainly gotten some tastes here and there over the past few years of what Hemlock Ernst can do, but there's always a bit of uncertainty when we move from a few verses to a full-length album. He's certainly done it in his other life as a singer for Future Islands, but again, we're carving out something completely different with Hemlock Ernst. For the most part, Ernst sticks with what he knows, which is going in on the verses, rapping with this raspy voice and easy-going swing to his rhymes as he drops lines about philosophy, faith, and his personal life. There does feel like a little bit of growing pains or uncertainty to the album on the first two tracks in particular, where it just feels like no one made up their mind whether or not Herring should sing some hooks on the album. The hooks aren't necessarily bad, but the switch between singing and rapping doesn't feel that natural here, partly because his styles are so distinct from each other as different personas, and his style of singing doesn't mesh with Segal's beats as well as his rhymes do. As the album progresses, we get more and more of what Ernst does best, though, which is just sitting in the pocket of Segal's beats and letting his mind wander in rhyme, where you can really get to know him as an emcee and just enjoy his flow that sounds so effortless.
There are a few growing pains on Back to the House, but that's to be expected with any debut album. On the positive side, Hemlock Ernst is clearly a talented emcee with really thoughtful lyricism, and Kenny Segal once again delivers some inventive and beautiful downbeat production. I'm sure things will only get better from here.
| | |
| --- | --- |
| Title: | Hemlock Ernst & Kenny Segal - Back to the House |
| Label: | Ruby Yacht |
| Year: | 2019 |
| Rating: | 7/10 |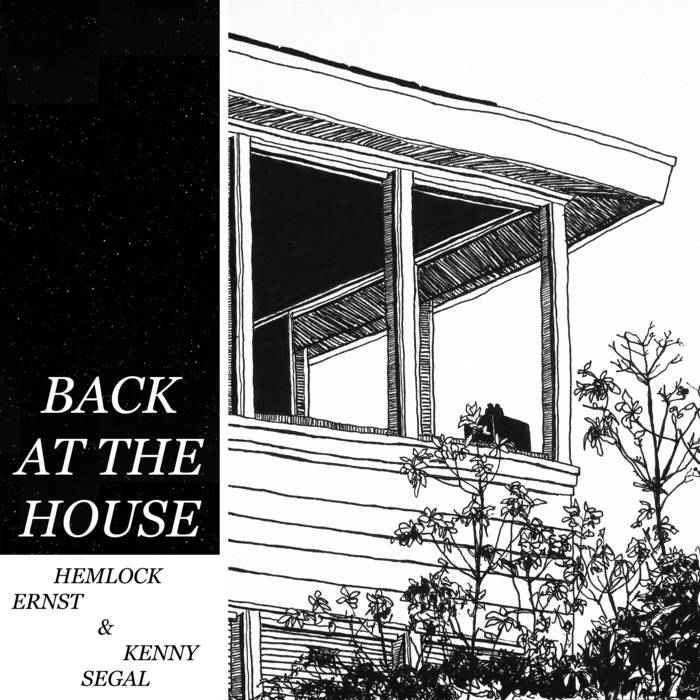 Previous: Anna Wise - As If It Were Forever
Next: Marcel P. Black - In Search of the Black Messiah