Marcel P. Black - Everything iLuv
Written by Chi Chi Thalken on September 23, 2021
Marcel P. Black is an emcee from Baton Rouge who has been releasing music for over a decade. He has released some singles, remixes, and an EP during the pandemic, but his last full-length album, In Search of the Black Messiah, came out in 2019. Now he's back with a new full-length to help him make sense of a tumultuous time in his life, Everything iLuv.
For this album, Black enlisted the help of producer J Filly, who helps find that balance between some Southern soul-sampling boom bap and some more gritty trap beats. This all helps set the stage for the emotional rollercoaster that Black is about to take you on as a listener. Everything iLuv is an album marked by a very specific time in Black's life, starting on March 19, 2020 to January 30th, 2021. This is the time period marked by the death of his father and the time it took for him to visit his father's grave for the first time. Now, the entire album isn't specifically about his father, but to some extent it is all informed by the emotional state that he was in during this time period and the lessons he learned from his father and so forth. It does open with the sweet and powerful, "Death of a Superhero," which is very directly about his father and what that loss meant to him. It's a touching song, and it's also nice to hear someone who can present themselves as tough and larger than life on the mic open up and be vulnerable in this way. From there, you get everything from a story of temptation while working as a touring artist to songs about his wife and kids to songs that get more abstract and philosophical. It's all on the table as Black works through his thoughts and feelings. As a result, it can feel a little messy at times, but in the way that life is messy, especially in times of grief and turmoil. At times it can be a tough listen, but other times you've never heard anything sweeter.
Everything iLuv is a document of where Marcel P. Black was during a specific time period in the not-so-distant past, and I'm sure that he's glad to finally have all of this music of his chest and out into the world. It's not always a pretty listen, but it can be a pretty cathartic album if you need to work through your own loss.
| | |
| --- | --- |
| Title: | Marcel P. Black - Everything iLuv |
| Label: | S/R |
| Year: | 2021 |
| Rating: | 8/10 |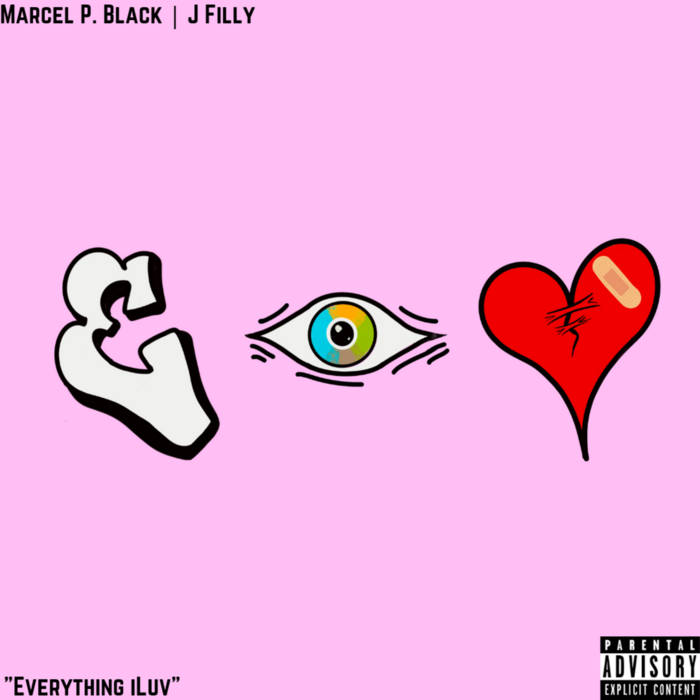 Previous: Devin Burgess - That's Unfortunate
Next: ECID - Zen Repair