Manikineter - Copper Fields
Written by Chi Chi Thalken on October 1, 2020
Manikineter is the alias of Philly artist Carl Kavorkian. It's a name he debuted back in 2017, with an EP named Mannequin Eater. Through this EP, Kavorkian introduced us to a side of him that was noisy, distorted, and confrontational. He's been on this lane ever since, having released a couple more EPs and singles since this time. Now he drops a full length album, Copper Fields.
As with any sort of noise-rap project, if you don't buy into the general style from the beginning of the project, this ain't for you. I say that because while there are moments where the beat might drop out, or Manikineter might meditate on a certain moment, that still means that distorted noise and feedback are going to be ringing through your headphones or speakers. The flip side to all that is that if you're feeling frustrated and angry with the world in 2020 (and who can blame you), this might be the cathartic listening experience you're looking for. With song titles like "Bait & Switch," "Blood From a Stone," and "Welcome to a World of Hate," you might be able to surmise that Manikineter is also frustrated with the state of the world, and you would be right. Over the course of fourteen tracks, Manikineter is channeling all that pent up energy and exasperation and channeling it into the music, giving you industrial, cacophonous beats where the sounds are bleeding together and distorted and pushed into the red as he hops on the mic to scream his guts out and rap about the failings of society. It can be a punishing hang on one hand, but on the other hand, it can also be extremely cathartic given everything we've gone through this year.
Copper Fields isn't for the weak of heart, but if you're ready to turn up the volume and vent and go through some scream therapy in the form of noise rap, Manikineter has the album for you.
| | |
| --- | --- |
| Title: | Manikineter - Copper Fields |
| Label: | S/R |
| Year: | 2020 |
| Rating: | 8/10 |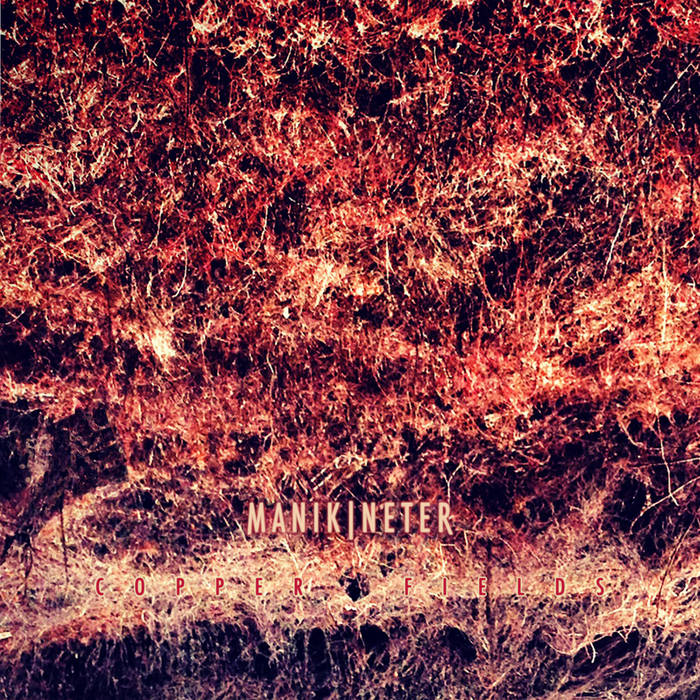 Previous: White Horse - White Horse
Next: Credible Outcome - Credible Outcome EP