Credible Outcome - Credible Outcome EP
Written by Chi Chi Thalken on October 1, 2020
Credible Outcome is a new duo from Flagstaff featuring emcee Prosodic from An Illustrated Mess, and producer Cool Handz Luke from the Kingz of the Jungle collective. The two are officially making their debut under the name with a self-titled EP.
Cool Handz Luke has been making beats for a while, and depending on where you came across his music, you might think of him more of a jungle producer. For this project, though, he's coming through strong with some underground hip hop beats for Prosodic to rock on. There's only four tracks, but you get a decent window into his versatility, moving from synth-driven funk to acoustic lo-fi punk. He finds the common thread by translating these different influences into some boom bap, and the result are some beats that will make you want to turn up the stereo and bob your head along. This sets up Prosodic to succeed by just letting him hop in the pocket of these beats and just start spitting, playing with his flow, and start telling his stories. On this EP, they aren't going deep into any particular concept or subject matter, but given Prosodic's Native heritage and the fact that most people don't even think of Flagstaff if they're not from the area, there's a very punk defiance to the EP as they simply claim space within the indie hip hop world. On top of all this, they also get a few more friends involved, getting Tré Orona on the mic, Rachel Strong on guitar and vocals, and the third heat on the EP, Adam Frumhoff on trombone. They make sure you know that this isn't a blip on the radar for Flagstaff - there's some legitimate talent there.
This self-titled EP is a great introduction for Credible Outcome. Hopefully we'll hear from them again soon, because it feels like they could be onto something really good here.
| | |
| --- | --- |
| Title: | Credible Outcome - Credible Outcome EP |
| Label: | Fang Over Fist |
| Year: | 2020 |
| Rating: | 8/10 |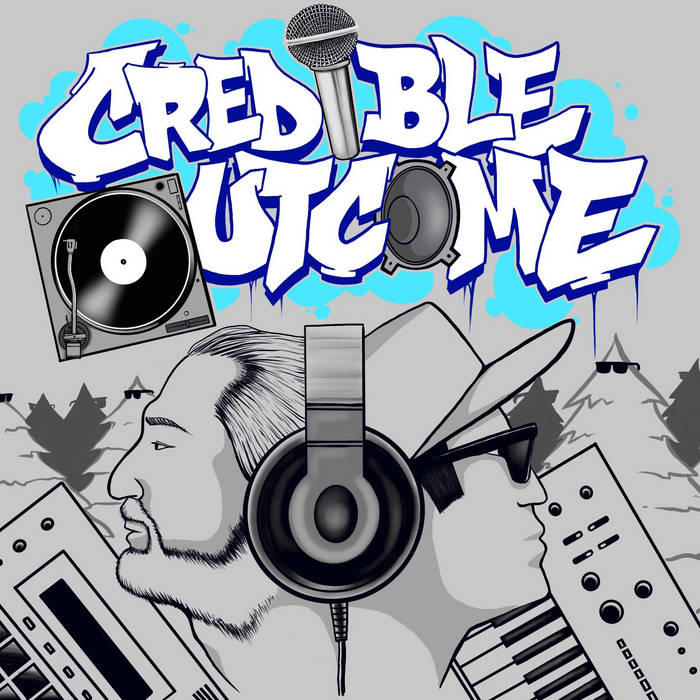 Previous: Manikineter - Copper Fields
Next: drwg - drwg