Lnrd d$troy - No Mondays in Paradise
Written by Chi Chi Thalken on October 8, 2020
Lnrd d$troy is a producer from Kansas City who has been at this for the better part of two decades. On top of his own solo career, he's produced for everyone from Mac Lethal to Joey Cool. Just this past February, he gave us a project called All City Vol. 1-3, a soundtrack to a web series d$troy created about the graffiti scence in KC. Now he's switching up gears once again to deliver No Mondays in Paradise.
D$troy has given us a lot of different looks over the years, but in general, I'd say his style is something of a gritty underground boom bap. I only say that to say that on No Mondays in Paradise, d$troy switches things up and goes smooth on us. For the project, he's working with a lot of live musicians, including Chromadadata on keys, Dominique Sanders on bass, Jamie Anderson on guitar, Brandon Draper on drums and percussion, Peter Schlamb on vibes, Ernest Melton on sax, Quin Wallace on trumpet, John Brewer on keys, Tyler Sanford on sax, Miles Bonny on trumpet, and Zach Morrow on drums. Together, they are making some really smooth and sexy R&B-flavored downtempo hip hop. At times it might lean a little electro-boogie, at other times it might lean bossa nova, but most of the times it's just riding this Quiet Storm vibe that's strictly for the grown and sexy. While this might be a change of pace for d$troy, he clearly understands this style of music and has put in the work to make an album that can stay in this lane as an instrumental album and never feel complacent or boring. Everything is developed well enough and has plenty of variety from track to track to keep you interested from start to finish. Most importantly, though, d$troy and his assembled musicians have excellent chemistry together and really feel out these grooves and deliver some sexy jams that will help you forget about the world for a few minutes.
No Mondays in Paradise isn't exactly what I was expecting out of a new Lnrd d$troy album, but he did such a good job with these R&B slow jams, you won't mind at all. He took the time to make this switch correctly, and the hard work paid off with a collection of tracks that will heat up your cool autumn nights.
| | |
| --- | --- |
| Title: | Lnrd d$troy - No Mondays in Paradise |
| Label: | S/R |
| Year: | 2020 |
| Rating: | 8/10 |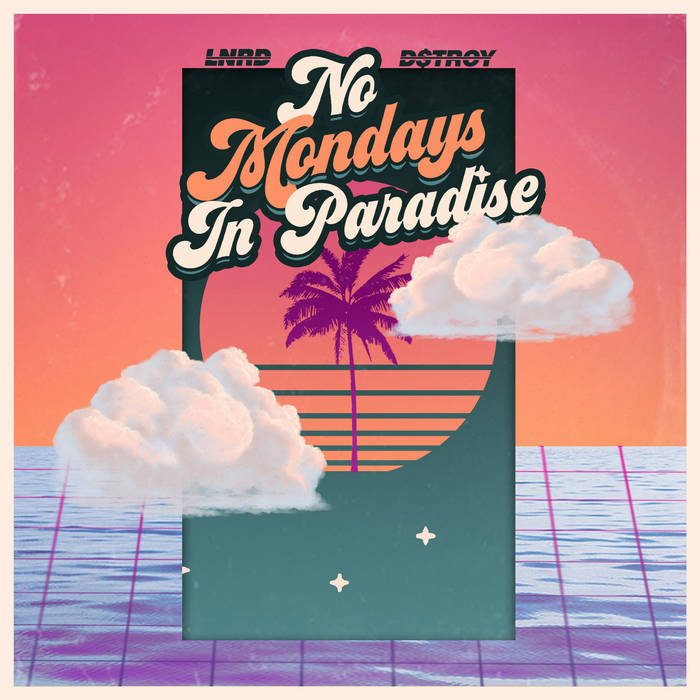 Previous: Day Tripper - Langford Landscapes
Next: Daniel (Mathematician) - Eat Good