Day Tripper - Langford Landscapes
Written by Chi Chi Thalken on October 8, 2020
Day Tripper is an Atlanta-based producer best known for his work in groups like Clan Destined and The Difference Machine. While most of his work has been for his various groups and other artists, Full Plate knew what else he had up his sleeve, and now present his solo instrumental album, Langford Landscapes.
While Day Tripper has been around for a minute, he hasn't released a lot of instrumental music in the past, so it was a little bit of anybody's guess as to what Langford Landscapes might sound like. Well, the answer is that Day Tripper is a hip hop veteran, and he doesn't try to step outside himself too much for this album. It's just a really well developed and thoughtful collection of soulful downtempo and boom bap songs. There are some key vocal samples used sparingly to stir up some dialogue about genre, the music industry, and the such, but for the most part, this is an album that you can put on and just let your imagination run wild as Day Tripper moves from really beautiful downtempo beats that just feel like he's letting the sun shine in through all the windows to some complex and funky uptempo tracks that really showcase his ability to cut and splice different elements together and make them something new and enjoyable. The whole thing is just a great soundtrack to a beautiful autumn afternoon as you drive through the countryside.
Day Tripper has been at this for a minute, and so while we might not have had much solo material in the past to anticipate what Langford Landscapes might sound lik, DT quickly puts any anxiety aside as he assures all of his listeners that he has this. Just sit back and enjoy some high quality instrumental hip hop.
| | |
| --- | --- |
| Title: | Day Tripper - Langford Landscapes |
| Label: | Full Plate |
| Year: | 2020 |
| Rating: | 8/10 |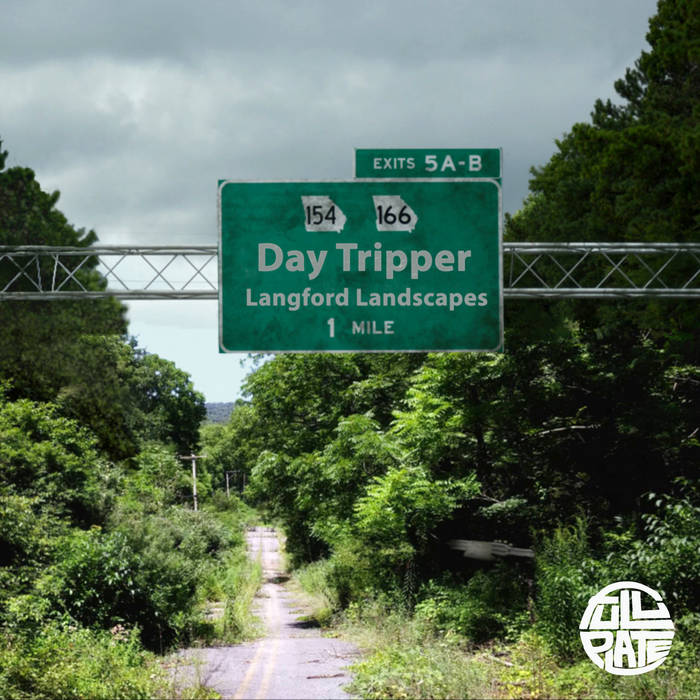 Previous: Hives Inquiry Squad - Open Mind Sessions: Part 2
Next: Lnrd d$troy - No Mondays in Paradise