Daniel (Mathematician) - Eat Good
Written by Chi Chi Thalken on October 9, 2020
Daniel (Mathematician) is a 23-year-old producer out of Houston. Despite his young age, he's been actively making beats and putting out projects for the last four years, the most recent coming just this past April, when he released Music To Listen and Work. Now he's back with a new beat tape, Eat Good.
While the title of the project and track titles such as "Rangoon," "Mushrooms," and "Wine," might all suggest there is a food theme to the music, you won't find it obviously spelled out for you in the beats themselves. There's no novelty samples, no introduction, no guest emcees spitting bars about food. That said, what you do get is a really good collection of weird and progressive downtempo beats. Daniel has reached the step beyond just your basic plug-and-play downtempo beats – he's developing his tracks, switching up his tempos and his rhythmic patterns, and he's creating some melodies that will stay with you. He's alo adding some dissonance to his tracks that will keep you out of your comfort zone, along with manipulating sounds in some really interesting ways to make them his own and create an overall atmosphere to the project. It's not to the point where I had an "Oh, shit!" moment listening to Eat Good, but it's enjoyable for anyone who likes their beats on the darker side of things, and there is plenty of potential to get excited about.
There are a lot of young beatmakers out there who are clogging up the channels with forgettable and generic beats. Every once in a while, though, you catch someone like Daniel (Mathematician), who's pushing themselves and creating a distinct style and developing their tracks into songs, and it catches your ears and you just want them to keep going. Eat Good is a great foundation to build upon.
| | |
| --- | --- |
| Title: | Daniel (Mathematician) - Eat Good |
| Label: | S/R |
| Year: | 2020 |
| Rating: | 7/10 |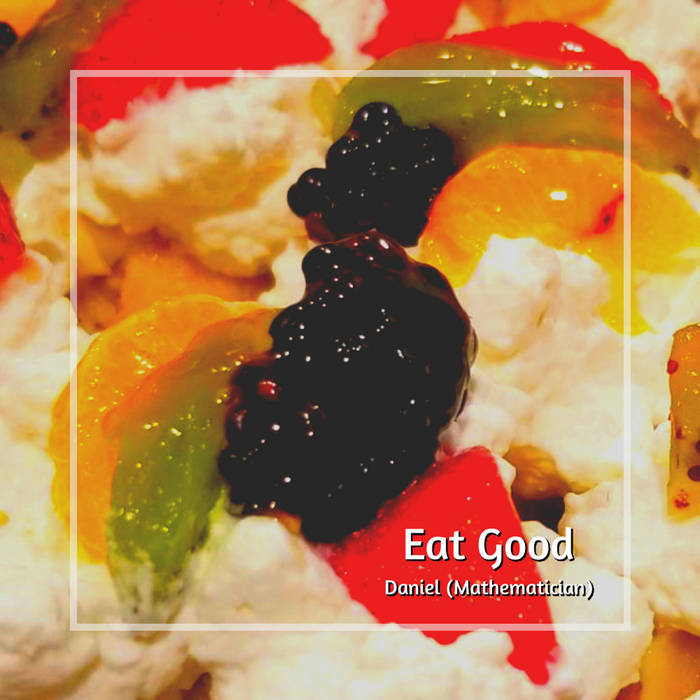 Previous: Lnrd d$troy - No Mondays in Paradise
Next: The Twilite Tone - The Clearing