Latasha - Past Life
Written by Chi Chi Thalken on June 10, 2020
It's been three years since we heard from the New York native known as Latasha Alcindor, when she released her album, Teen Nite at Empire. Since that time, she moved to Los Angeles and shortened her stage name to just "Latasha." While we still don't have brand new music from her, we do get this collection of older unreleased material, Past Life.
Normally, when someone releases a collection like this, it is usually a place holder. You might find a couple of good tracks buried within somewhere, but most of it will just be "okay." So when I approached Past Life, I approached with caution, trying not to get my hopes up. Then I pressed play, and none of that mattered, because Latasha has apparently been sitting on some heat! The majority of the tracks are produced by irCasim from Philadelphia, who also produced the majority of her 2017 album, B(LA)K, and it very much continues in the same vein. That is to say that you get plenty of soulful, just left-of-center boom bap with enough variation to let Latasha show you all of her different approaches on the mic. This collection opens with "When I Met J.Cole," which is this very free flowing song that literally feels like a friend is telling you about the time they met a celebrity. It's a very enticing and fun song, but it's merely the tip of the iceberg, because Latasha is about to unload on you fools and you're not even ready. She can come at you hard and talk her shit like a girl who grew up in the BK, she can get sexy and intimate, and she can get really personal and emotional. She can lean on the rasp of her voice and come with an aggressive flow on top of the beat, or she can lean back and come with a smooth and jazzy delivery that's got some swing and bounce to it. This is all to say that this is an incredibly well-rounded "unreleased material" compilation, one that's better than most artists fully formed albums. Most compilations like this don't break your heart with songs like "I Was 15," and they don't come for your neck like "Lil Haiti (In Brooklyn) Freestyle."
Past Life is waaaay better than most "unreleased material" collections that artists put out these days. Most importantly, it reminded me of what a unique and talented artist Latasha is, and just how much I missed her music. Hopefully we won't have to wait too long for some new material.
| | |
| --- | --- |
| Title: | Latasha - Past Life |
| Label: | S/R |
| Year: | 2020 |
| Rating: | 8/10 |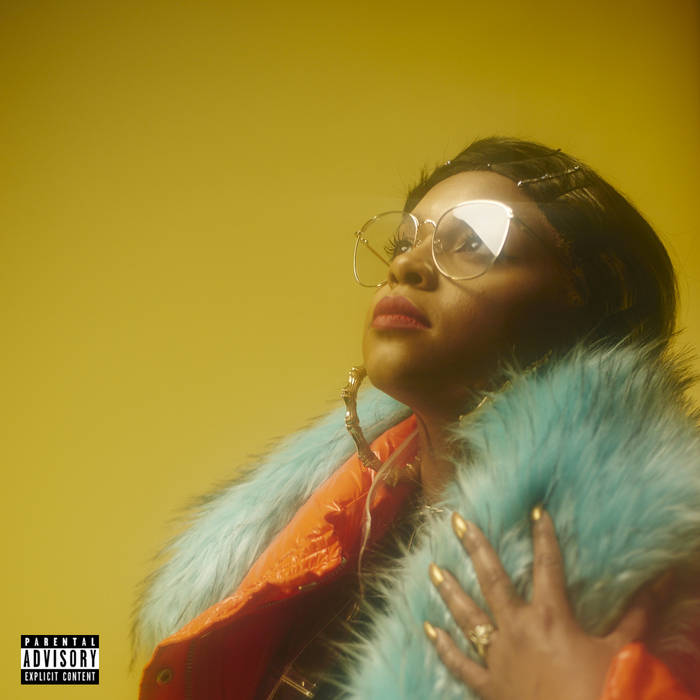 Previous: Dope Knife x Factor Chandelier - Kill Factory
Next: Anzola - Caracas