Klassy - Dirty Cortez
Written by chichi on January 29, 2019
Beatrock Music has brought us a lot of great music over the years, from LA to the Bay, including Bambu, Rocky Rivera, and Ruby Ibarra, just to name a few. One name you might not be familiar with yet is Klassy, although she did make a guest appearance on Ruby Ibarra's "Us," from her album CIRCA91. Now you have a chance to get to know the Los Angeles emcee really well, as she drops her EP, Dirty Cortez.
For the EP, Klassy works with some heavy hitters, getting production from Fatgums, Exile, Otayo Dubb, Bambu, and OJ The Producer. The sound that emerges is this very laidback, soulful, jazzy boom bap, which comes across as very warm, sunny, and intimate as Klassy spits her rhymes. The interesting juxtaposition that happens comes when Klassy hops on the mic, since I certainly wouldn't describe her lyricism as laid back. The title of the EP comes from the Nike Cortez shoe, which was supposedly named after Hernan Cortes, the conquistador who conquered the Aztecs and took Mexico for Spain. The shoe also has a loaded stereotype in being affiliated with gang wear, especially in Los Angeles, even though these same shoes were also worn by George Costanza on Seinfeld. This is all to say that Klassy is very aware of her heritage, her history, and the dynamics at in the city she grew up and still loves, despite all of its flaws. Over the course of the EP, she discusses big picture issues of gentrification, systemic racism, and problems with the police, all with a keen eye for detail that connects the dots very well. However, she balances the negativity by also talking about building community, especially through activism and music, and working for a better future for her two-year-old daughter, who is featured multiple times throughout the EP, giving the project just the right amount of sweetness. Klassy has a lot of charisma on the mic, and she can get sharp with her tongue when she needs to, but she always makes it clear that her eye is on the prize, which is a better future for her little girl, her family, and her community.
Dirty Cortez serves as a great introduction to Klassy. It's got killer beats, even better rhymes, and more substance than a lot of full-length albums. Klassy is a very talented emcee, and I can't wait to see what else she has in store for us.
| | |
| --- | --- |
| Title: | Klassy - Dirty-Cortez |
| Label: | Beatrock Music |
| Year: | 2019 |
| Rating: | 8/10 |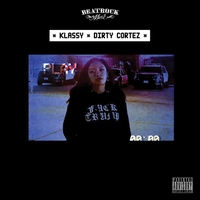 Previous: Kadesh Flow - Otaku Moods
Next: Elyzr - Jazz Cabbage