Elyzr - Jazz Cabbage
Written by chichi on January 30, 2019
There's not a lot of biographical information available on Elyzr, but I can tell you that the multi-instrumentalist/producer/vocalist is from Baldwin Park, California. I can also tell you that this is his debut LP, Jazz Cabbage.
While the back story to the album and the artist might remain a little bit of a mystery, what it always boils down to is how enjoyable the album is to listen to, and on that count Jazz Cabbage is a success. There are heavy doses of West Coast R&B, funk, and hip hop, building especially around the sound of the '80s, with plenty of Moog and other synthesizers providing the backbone of the album. This is clearly Elyzr's comfort zone, and it's always a good place to start when you're making your first album. Elyzr proves himself to be a talented vocalist and emcee, with a good feel for melody. A lot of the best moments come when he sits in the pocket of a groove and lets the feeling flow throw him as he sings or rhymes. Lyrically, Elyzr opens up some romantic relationships and gets into some good old fashioned shit talking, and that lets you get to know him a little bit, but he could definitely be pushed to go deeper. Overall, though, the album is a lot of fun to listen to and will have you dancing to some warm grooves all night long. The only real problem comes when Elyzr tries to incorporate some more modern styles, bringing in some trap beats and auto-tune. It's not inherently bad, but it does feel a little disconnected from the rest of the album and it doesn't feel quite as natural as when Elyzr gets on the Moog and starts in on a funky bassline. There's certainly a lot to like here, and there's certainly a lot of potential moving forward.
Elyzr might not be a name that you know now, but he's certainly made the case for himself with Jazz Cabbage. He's a talented musician with a lot of potential, and it shows on this album. I'm sure as he keeps recording and pushing himself, it will only get better from here.
| | |
| --- | --- |
| Title: | Elyzr - Jazz-Cabbage |
| Label: | Water The Plants |
| Year: | 2019 |
| Rating: | 7/10 |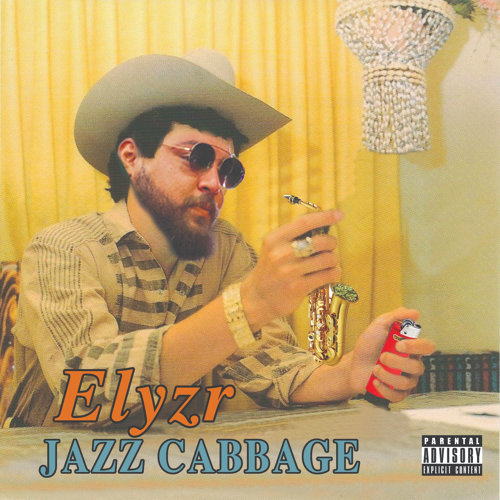 Previous: Klassy - Dirty Cortez
Next: Basshead Jazz - Sidea Grits