Justjoey - World Is Home
Written by Chi Chi Thalken on June 28, 2019
You might now JustJoey under his former name, Lucid Optics, or through one of his collaborative projects like Lucid Logic or Modern Language. However, after years of not putting out a solo project, and just feeling like he was turning the page to the next chapter in his life, the San Jose musician felt like a new name that was closer to the chest was appropriate for his new project. Now he finally gets to start in on that phase with his first release under the new name, and EP called World Is Home.
If you've spent time with the previous iterations of Joey's career, you might enjoy this EP on a certain level because you can see an artist really coming into his own and reaching his stride as a solo artist. To me, who was first introduced to his music from the Lucid Logic album, this project feels like a logical next step, taking a lot of pieces that were hinted at on that album and expanding upon them here. Of course, if you've never heard any of Joey's projects before, that's okay as well, because World Is Home is such a great introduction to what makes this artist so special. From the opening title track, you get a great look at what he's capable of and what he's all about as a musician. He's rooted in underground hip hop, and he can spit with the best of them when the music calls for it, as it does several times over the EP, but that's just the starting point. He's also a multi-instrumentalist, vocalist, and producer, and over the course of the EP you get to see every aspect of his musicianship and personality come through. There is a heavy dose of indie-rock to his music as well, and mixed with the hip hop it's hard to not be reminded of Why? at least a little, especially since Joey also shares some lyrical traits as well, namely this nerdy and soulful curiosity about the world and his relationships with other people. There is also a touch of Ceschi's folk/hip hop troubadour style as well. Joey does lean more on keyboards and drum machines, though, and there is more soul and R&B to his style as well, which helps make the music all his own. Really, what you have is an incredibly heartfelt and musically inventive project that defies easy classification. Seriously, if you can listen to a song like "Scheme Like Leaves" or "All Wrong," and not just get swept up in the beautiful arrangements, brilliant production, and incredibly heartfelt and thoughtful lyricism, well…I don't know what to do for you.
There are few things more satisfying than watching an artist take that next step and fully blossom as they do it. If this is what we can expect from JustJoey, we are in for a fucking treat. World Is Home takes you on a musical and emotional journey where genre doesn't matter, just the beauty contained within.
| | |
| --- | --- |
| Title: | JustJoey - World is Home |
| Label: | Romeda Records |
| Year: | 2019 |
| Rating: | 9/10 |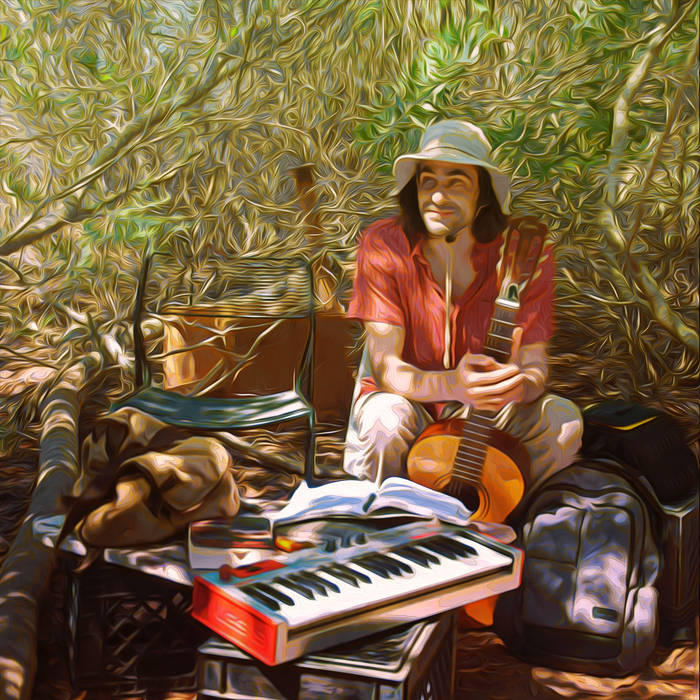 Previous: Christopher Michael Jensen - Joy, Void, Destroy EP
Next: DJ Uncle Fester & Ambition - KREAM 3D