Christopher Michael Jensen - Joy, Void, Destroy EP
Written by Chi Chi Thalken on June 28, 2019
Christopher Michael Jensen is an emcee from Minneapolis who has been going strong for about the past decade or so. His last album came about two years ago, when he dropped A New Age. Now he's back with a new EP, Joy, Void, Destroy.
While A New Age brought together the production of a lot of different artists, on Joy, Void, Destroy, Jensen is working solely with Minneapolis producer Infinity ~ Suites. For the EP, Suites is cooking up a lot of intricate and laidback beats, with some jazz and R&B influence, and just enough unusual elements to keep you on your toes. The grooves have some deep pockets that will have you bobbing your head, and they provide a lot of space for Jensen to hop on the mic and do his thing. He comes at you with a lot of different flows, bringing some clever, layered wordplay, but also knows when to open up and get personal, and when to get political. The standout track on the EP for me is the dance track "Give Me Somethin'," which has this great disco beat built around piano and drums that will get your feet moving, but still features all of this great lyrical play from Jensen who manages to work in lines about jazz greats and the music industry and whatever comes into his head while he delivers the crowd pleaser. Of course, this song then gives way to "Borrowed Time," a really soulful rumination about the temporality of life on this planet, trying to make sense of those who have gone before we were ready to say goodbye. It's just that type of EP.
Joy, Void, Destroy is the type of release you hope for from a veteran like CMJ. It immediately feels familiar, it's fun to listen to, but it's also packed with layers of thoughtful music and lyrics. You can listen to this over and over again and get something new each time through.
| | |
| --- | --- |
| Title: | Christopher Michael Jensen - Joy, Void, Destroy EP |
| Label: | S/R |
| Year: | 2019 |
| Rating: | 8/10 |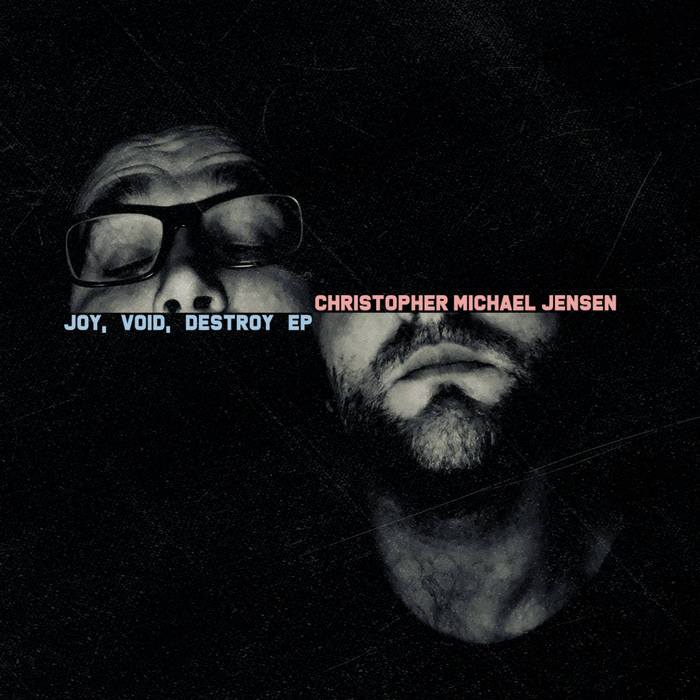 Previous: Yung Bae - Bae 5
Next: Justjoey - World Is Home