Juju Rogers - 40 Acres N Sum Mula
Written by Chi Chi Thalken on October 2, 2019
Juju Rogers is an emcee/producer/multi-instrumentalist with a bit of a unique backstory. He was born in Germany to an African American GI from New Orleans and an Austrian/German mother. He was raised in Schweinfurt, Germany, a place in the southern portion of the country with a lot of U.S. troops are stationed, so he really grew up being exposed somewhat equally to American and German culture. His father in particular exposed him to the rich musical traditions of New Orleans, and he first started playing trumpet as a teenager. His love of music continued to grow, as did his influences, eventually bringing him to hip hop, where he found his voice and a way to bring together all the music that he loved. In 2015, he released his first album, From the Life of a Good-For-Nothing, and then followed that up with a collaboration with Bluestaeb called Lost in Translation in 2016. Now he comes back with a new full-length solo album, 40 Acres N Sum Mula.
As you might expect from an album with a title like 40 Acres N Sum Mula, this is full of some politically charged hip hop. Over the course of the album, Rogers is talking about everything from race to economic to religion to international politics and everything in between. What you might not expect from Rogers, though, is how much dub and reggae is an influence on this album. There is still plenty of hip hop, jazz, and R&B, but the dub/reggae influence definitely shape the album and give it a distinct sound. Rogers proves himself pretty versatile across the course of the album as he sings and raps in different styles, hitting on everything from the trap rhymes of "Follow Me," to the reggae singing of "Babylon," with a good pop sensibility and an ear for hooks as well. There are some times where Rogers lyrics might get a little muddied and it might be a little difficult to sort out the meaning, such as on "10 Yas," where after he spends the majority of the song discussing the prison industrial complex and the 13th amendment, he repeats a hook of "1st strike, 2nd strike, 3 strike/My nephew, too, proves that the system works right," which is a little confusing at first, until you get past it and get to a recording of someone reading the 13th amendment. This lead me as a listener to go back and interpret that he's saying that the system is designed to make people of color slaves through prison, not that the system is correctly handling criminals. There are just a couple of moments across the album like this where the lyricism isn't as clear as it could be, and I kind of have to ride the song out a little and then go back and try to figure out what he meant by a certain line. The other problem with the album comes in sequencing. Sequencing is always important, but it's especially important when you've got a tight ten-track album like this one. Unfortunately, the album feels front loaded with its most energetic tracks, and then gets really slow as you reach the end. This doesn't mean the songs at the end are bad, but it does mean that when you sequence the album this way that it does feel like the album drags on the back end.
40 Acres N Sum Mula isn't perfect, but it is musically ambitious and trying to get at some important subject matter. Hopefully Rogers can edit himself just a little better next time and come back with an album that gets everything clearer and flowing together.
| | |
| --- | --- |
| Title: | Juju Rogers - 40 Acres N Sum Mula |
| Label: | Jakarta |
| Year: | 2019 |
| Rating: | 7/10 |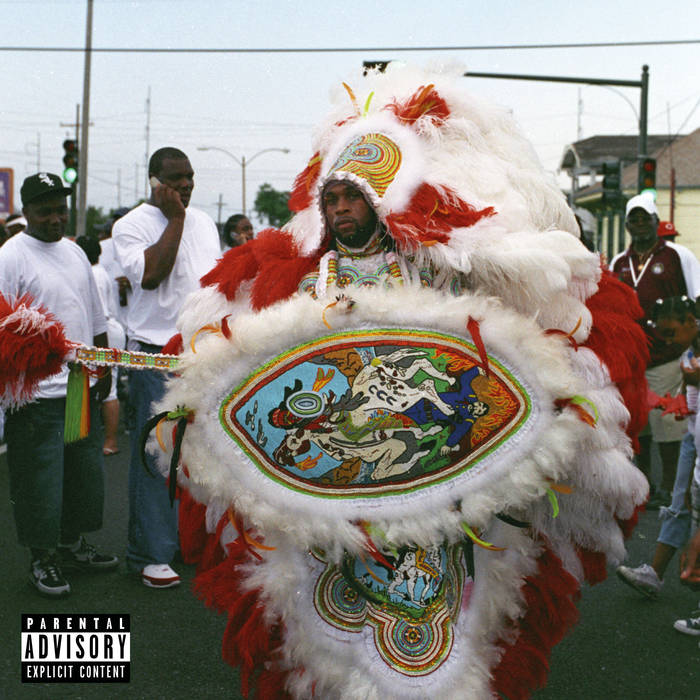 Previous: SkyBlew & Scottie Royal - The Royal Blue Eccentrics
Next: K.Raydio - 5:55