J-Live - Drawn Up
Written by Chi Chi Thalken on October 5, 2020
J-Live is a veteran hip hop triple threat (emcee/deejay/producer) who has been at this since the '90s. While his career hasn't always panned out the way he thought it would in terms of success in the music business, he can be happy to know that true heads know and acknowledge that the dude has dropped some stone cold classics over the years, such as his brilliant 2015 album, How Much is Water? Most recently, he gave us a collection called At the Date of This Writing (Vol. 2) last November. Now he's back with a new EP, Drawn Up.
When you're a veteran like J-Live, and you're so good at rocking a certain style, I'm not going to be mad if I get an EP full of songs that are right in his wheel house that he can just knock out of the park. That's exactly what we get with Drawn Up. He's giving you six tracks of soulful East Coast boom bap, with plenty of thoughtful lyricism as well. He might talk a little trash, but it's the overall maturity of the EP that makes it such a meaningful listen. From the short opening track, "Cloud Nine," where he talks about always being on the quest to learn and improve himself, while also being self-deprecating in talking about the need for self-promotion, you know you're in good hands. In just fourteen minutes, we get some meditative daydreaming, social and political commentary, rhymes about the music industry, and just some good old fashion braggadocio as he pumps himself up and sends wannabe emcees back to the drawing board. The whole thing is top level, but "Different Name," J-Live's urgent plea to fix race relations in his country and to end police brutality takes it the next level when he delivers the chorus, "Same shit, different name. Same cop, different city. Same verdict, same game. How many more?"
J-Live has been at this a minute, and he knows how to craft a song well and how to make hip hop with a lot of substance to it. That way, when he delivers a short EP live Drawn Up, it still manages to have a big impact on those that take the time to listen.
| | |
| --- | --- |
| Title: | J-Live - Drawn Up |
| Label: | Mortier Music |
| Year: | 2020 |
| Rating: | 8/10 |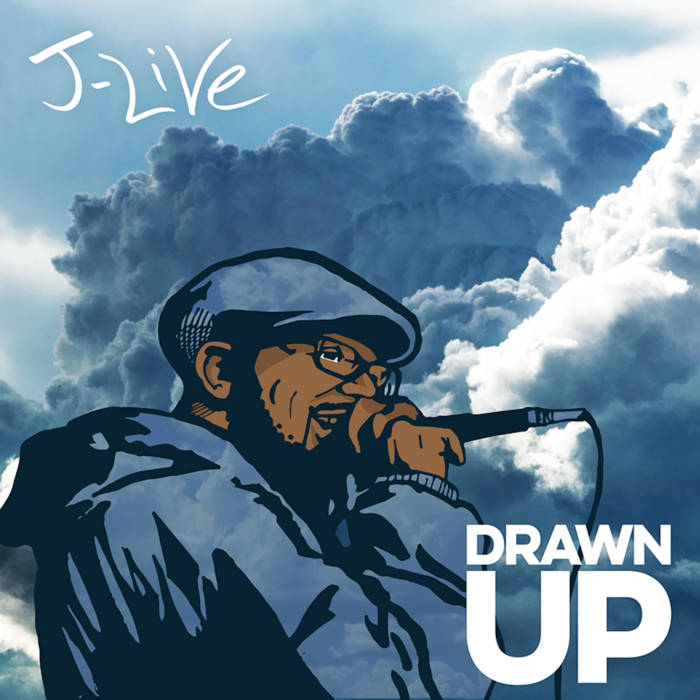 Previous: bRavenous - Between the Lines
Next: Vapor Eyes - In Pursuit of Magic