Ivy Sole. - Southpaw
Written by Chi Chi Thalken on November 23, 2020
Ivy Sole. is an emcee from Philly that has been making her voice heard over the last four years, including a couple of great EPs in EAST and WEST, and then her debut album in 2018, Overgrown. She released a live version of the album back in March, but now she's back with all new material in the form of the EP, Southpaw.
The EP opens with a short intro skit, in which a trainer is encouraging Ivy Sole. in boxing lessons. Now, a lot of us might be conditioned to expect something really hard with an intro like that. Boxing is often about grandeur and building up anticipation to a slugfest, and as a result we associate music that hits just as hard with it. The thing about that, though, is that ain't exactly Ivy Sole.'s style. She hasn't been crafting this really intimate and soulful style of hip hop and R&B over the past few years just to drop "Mama Said Knock You Out." Instead, she's staying true to herself, and in doing so, she's lulling you into a false sense of security as she sings and raps in this really personal and warm style of downtempo hip hop, but then she's laying heavy truths on her listeners over the course of five songs. It could be her becoming more assure of herself as an artist, or just growing into ownership of who she is as a person – whether that be gender, sexuality, or any other factory of her identity, but you can almost sense Ivy Sole. leveling up on this EP, like she knows she's taking that next step, and she knows that she can stick to her style and just stand in her truth firmly and let everyone come to her. We get a nice guest spot from fellow Philly emcee lojii on "Kismet," who provides a nice balance in style and delivery with his verse. Ivy Sole also makes some smart choices in terms of sequencing, so that the EP really builds up nicely to the end, where everything climaxes in "Heavy," which not only features some smart pop song writing in terms of hook and overall composition (this will be the song that gets stuck in your head), but it also really resonates with the way that Ivy Sole. communicates all the different ways that 2020 has just weighed heavy on her shoulders.
Southpaw is an excellent step forward from a young artist in Ivy Sole. that already had a pretty solid foundation. She's really growing in confidence and in her ability as a songwriter and as a vocalist, and she's able to make some music that really resonates with its time with this EP.
| | |
| --- | --- |
| Title: | Ivy Sole. - Southpaw |
| Label: | S/R |
| Year: | 2020 |
| Rating: | 8/10 |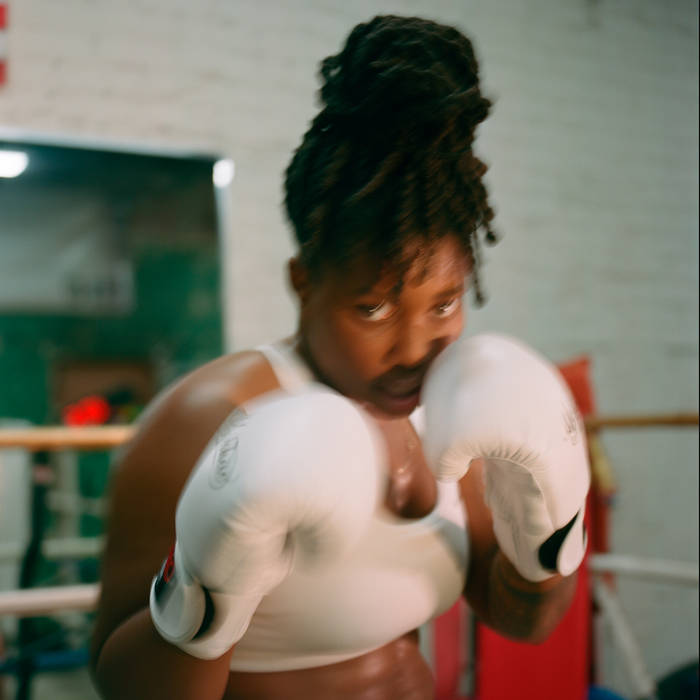 Previous: Equipto & Big Shawn - Outrange
Next: Love Moor - Motions