ialive & Cody Cody Jones - Cool Code & Don
Written by Chi Chi Thalken on November 6, 2020
Philadelphia artist ialive has been on a bit of a tear recently, having delivered a three-song EP with Detroit artist Mister this past July, producing W.O.T.W. by andrew. alongside Height Keech, and releasing his compilation production album, I'll Wait Forever in February. He's not done yet, either, as he now teams up with longtime friend and Pittsburgh-based emcee Cody Cody Jones for their first full-length album as a duo, Cool Code & Don.
I know there's a big spotlight on Pennsylvania right now for other reasons, but let's not put those expectations on Cool Code & Don. That's because you should just enjoy this album for what it is – two friends, coming together over their love of hip hop and bonding over a sense of nostalgia. They might have grown up in different parts of Pennsylvania, but they quickly bond over shared childhood experiences and just a love of when hip hop was about cutting up with your friends and talking mad shit. ialive is handling the production, so you're getting plenty of psychedelic and garage rock samples that help ramp up the energy of the album, with plenty of distorted guitars and big drum sounds that translate into some really entertaining and inventive boom bap. This sets the stage for the two emcees to trade rhymes in their thick Northeastern accents as they try to outdo each other as they look back and rap about dirt bikes and getting into touble, as well as looking out at the present and talking plenty of trash about your crew as well. We also get a couple of guest spots, including andrew., B. Rude, and an especially great contribution from Googie, who's low and gravely delivery provides a nice contrast to ialive and Jones's vocals as he also gets in the mix and piles on the trash talk.
Cool Code & Don is just a fun album from a couple of friends that are talented artists that didn't want to take themselves too seriously with this project. So just let loose for a bit, turn the volume up, and let these two lighten the mood for a while.
| | |
| --- | --- |
| Title: | ialive & Cody Cody Jones - Cool Code & Don |
| Label: | Cold Rhymes |
| Year: | 2020 |
| Rating: | 8/10 |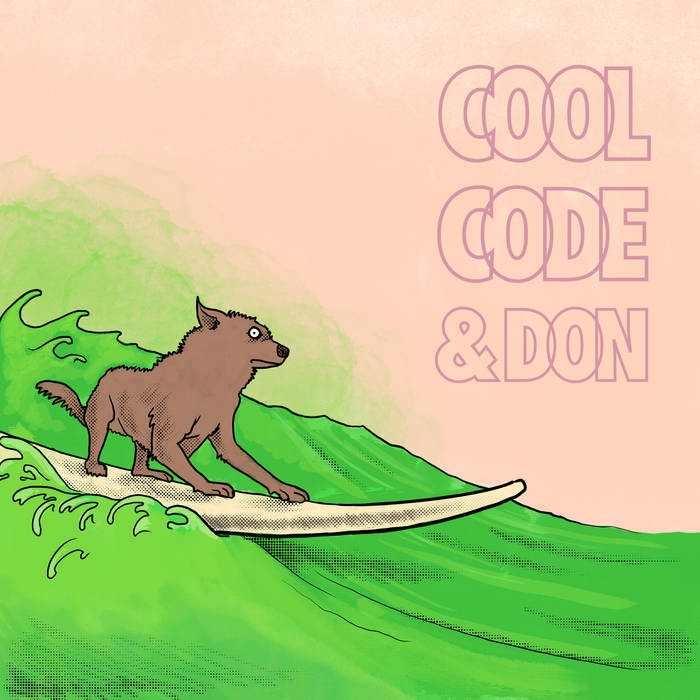 Previous: Rich Jones & Montana Macks - How Do You Sleep at Night?
Next: Amani Jade & Brycon - The Cleansing