Homage CVG - Weapons
Written by Chi Chi Thalken on June 15, 2020
Homage CVG is a producer from Cincinnati that is part of the Fort Ancient collective. He has been releasing music as a solo artist and as part of the collective for about the last five years. His most recent project came just this past May, when he released the color-themed instrumental project, Mr. Biv. Now he's come back with a short tribute to the game of basketball, Weapons.
It's no secret that there is a big overlap in the Venn diagram between hip hop artists and basketball fans. We see this in a plethora of lyrical references to players, with recent projects from Philly's Shrapknel really upping the game with nice deep cuts, and we see it in instrumental projects like Austin's BoomBaptist, who recently gave us his NBA Jam-themed album, Boom Shakalaka. Now count Homage CVG among the artists in hip hop formally paying his respect to the game. Now, it's not a project that screams out "Basketball!" in regard to the beats. You're not going to hear any sort of "Pump Up The Jam" type of moment, or any sort of get the arena hyped songs. This project is more of a meditation on the game, reflecting on some favorite moments, such as the famous "Willis Reed Game," or the infamous Allen Iverson "Practice?!" rant. In between and underneath the audio references to these NBA moments, you've got some really nice, soulful grooves with R&B and jazz flavor to them that you can totally vibe out to. I especially enjoy the Fender Rhodes work on "Practice," which adds a nice bounce to the track and plays well against the vocal clips from Iverson.
Weapons is short and sweet and to the point. Do you want to hear some nice downtempo beats and also get excited for the return of basketball in the near future? Then throw on Weapons and think about your favorite moments as a fan of the game.
| | |
| --- | --- |
| Title: | Homage CVG - Weapons |
| Label: | Fort Ancient |
| Year: | 2020 |
| Rating: | 8/10 |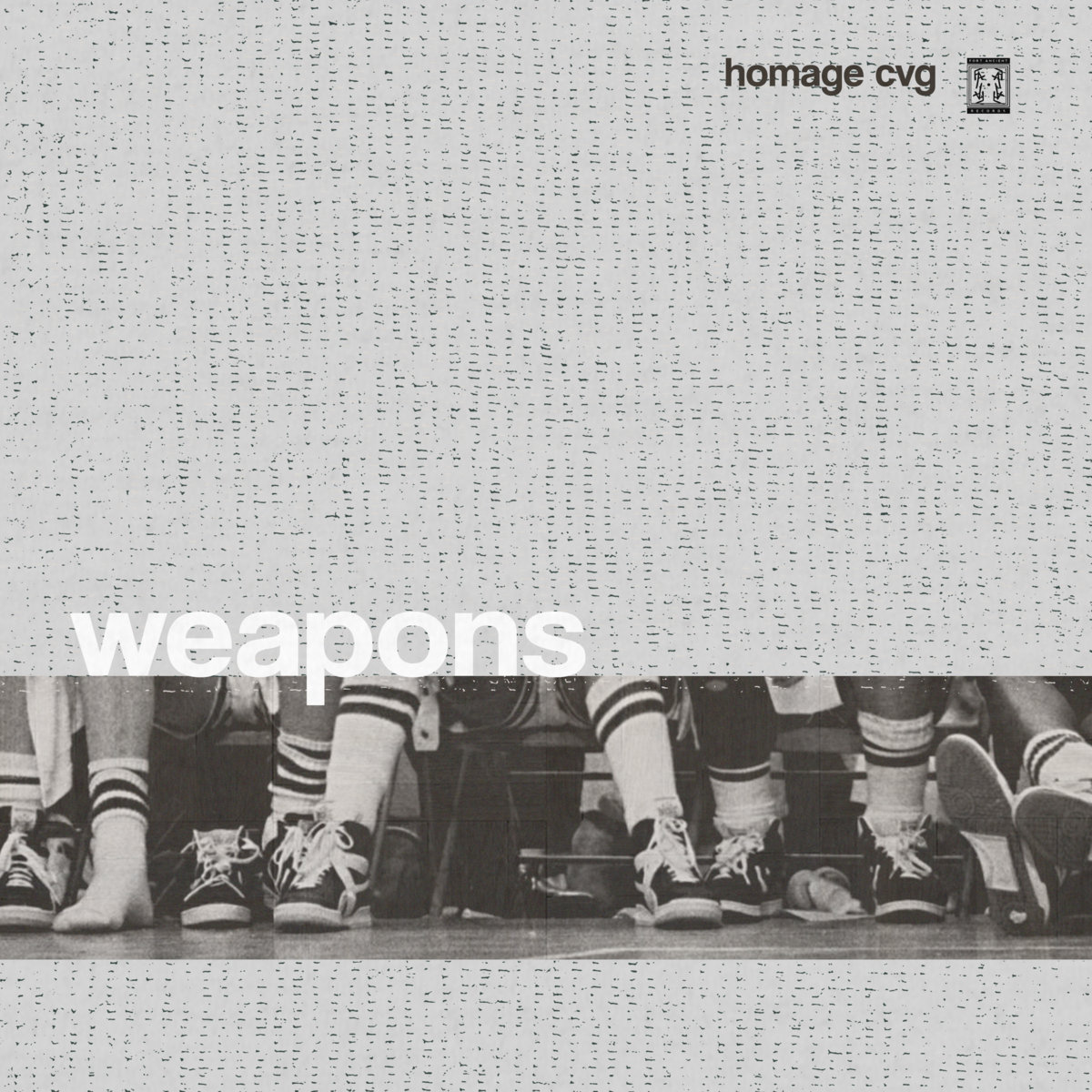 Previous: B.Bravo - Cosmic Mind
Next: Ancient Astronauts - We Stand Our Ground