Hives Inquiry Squad - Open Mind Sessions: Part 2
Written by Chi Chi Thalken on October 7, 2020
Portland, Oregon artist Lucas Dix has been part of a lot of different projects under different names over the years, whether it be Claude Six, BCxLD, R4PC4MP, or Jellyfish Brigade, just to name a few. Way back when, we he first moved to Oregon from Wisconsin as a young man, he did so with friend and collaborator Gavin Theory. Together they performed under the name of Hives Inquiry Squad. Unfortunately, their window of friendship and music was tragically cut short when Theory passed away in 2012. The past April, Dix went into the vaults and gave us the first collection of unreleased Hives Inquiry Squad material. Now he's gone back and released the last collection, cleaning out the vault for good with Open Mind Sessions: Part 2.
As with the first collection, sometimes you don't need a project to be perfect to thoroughly enjoy it. No, these songs aren't sequenced perfectly, but they weren't necessarily meant to be the final draft of an album, either. Could a few lines here and there be re-written better by Dix now, with maturity and experience under his belt? Sure. But with all that given, this is still a fun and exciting project to listen to, for a few reasons. First and foremost, it's the chemistry between two friends that were taking a plunge together and encouraging each other creatively. Secondly, you also get the excitement of some young artists that aren't exactly binding themselves with a certain set of rules. What does their music sound like? Anything they thought was cool at the time, filtered through their own lens. This time around, we really get to see how good Gavin Theory was at putting together some underground bangers – tracks that might have a little bit of a dark edge or sci-fi sound to them, but still come with that head nodding goodness and make you want to turn the stereo up. We also get a lot of collaborations this time through, with appearances from Jellyfish Brigade, Abadawn, R4PC4MP, IAME, Dig Mode, Proper Knocks, Stephen Sauer, Fluent, and shut-ins. In that way, this volume not only gives you a look at what Hives Inquiry Squad might have done on their own, but you also get a sense of the community they found and were building at the time as well.
I'm sad that we won't get another volume from Hives Inquiry Squad, but I'm happy that Dix has released this material into the world, so that we could appreciate the potential of Gavin Theory that was taken from this world before it could be fully realized. It's also just such a great time capsule of young artists finding their voice and having a blast encouraging each other along the way.
| | |
| --- | --- |
| Title: | Hives Inquiry Squad - Open Mind Sessions: Part 2 |
| Label: | S/R |
| Year: | 2020 |
| Rating: | 8/10 |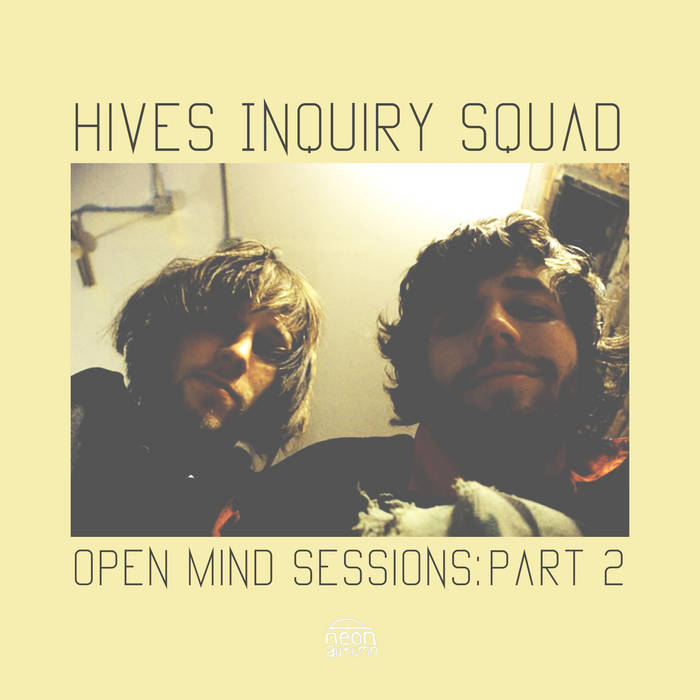 Previous: Buscrates - Blasting Off
Next: Day Tripper - Langford Landscapes