Buscrates - Blasting Off
Written by Chi Chi Thalken on October 7, 2020
Buscrates is a producer from Pittsburgh who has been working as a solo artist and as a member of the group East Liberty Quarters over the last ten years. He's released EPs and 7"s over the years, but we've never gotten a solo full-length album from him. That finally changes as releases Blasting Off.
There are a lot of different ways for producers to approach solo albums, but for Blasting Off, Buscrates hops on the keyboards and drum machines as he delivers ten solid tracks of '80s electro-boogie goodness. He brings on plenty of guests, such as Anda, DJ Epik, Sally Green, Tony Ozier, JP Patterson, Kate Moe Dee, and Brothermartino, and they all find the perfect balance of adding just a little bit of flavor without distracting from the overall sound of the album. It's not necessarily anything that you haven't heard before, but when something like this is done well, you really don't care. That's because this album is funky as can be, and varied enough and tight enough that you never feel like Buscrates is repeating himself or overstaying his welcome. He's just giving you ten R&B songs that you can dance to and sing along with, and then he's getting out of the way. The only real problem with this album is that we didn't have it all summer long to really appreciate the bright grooves that Buscrates is laying down. Maybe next year when we can actually have summer parties we can pull this back out and give this album the love it deserves.
Buscrates is giving us a debut album with Blasting Off, but he's far from green. He's a veteran who knows what he's doing, and what he's doing is taking us back to the early '80s and just delivering some killer keyboard funk for the masses.
| | |
| --- | --- |
| Title: | Buscrates - Blasting Off |
| Label: | Bastard Jazz |
| Year: | 2020 |
| Rating: | 8/10 |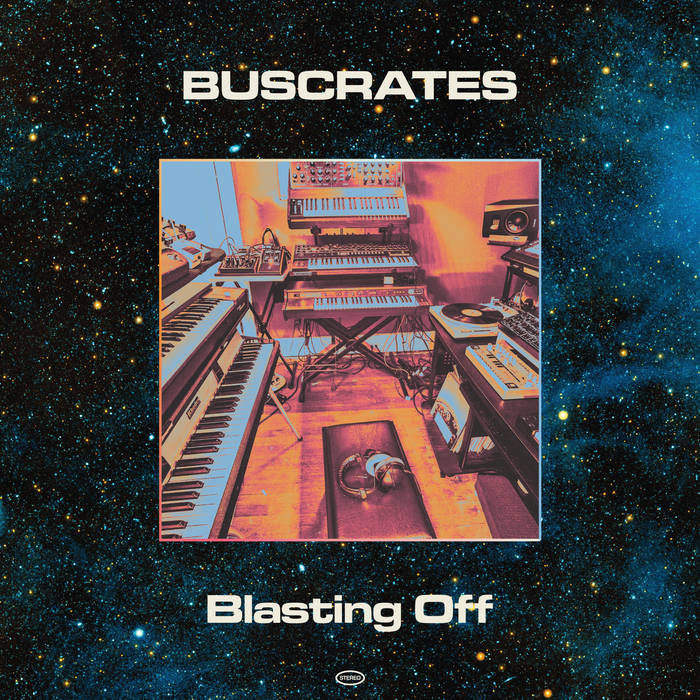 Previous: K1NG ELJAY & INKLINE - Kintsugi
Next: Hives Inquiry Squad - Open Mind Sessions: Part 2