Haz & Miloux - Blonde
Written by Chi Chi Thalken on November 19, 2019
New Zealand artists Haz and Miloux didn't intend to work with each other, but sometimes the universe conspires to get like-minded individuals together. In this case, vocalist Miloux had been pretty adamant that she was only going to sing over her own production, and Haz had never worked with a female vocalist in his career. As it so happened, producer Haz got involved in a remix project of an earlier Miloux EP, and Miloux liked it so much that she got in contact with him, he sent her beats…and now we have their first EP as a duo, Blonde.
If you didn't know that this was their first time working together, you might have assumed that they had been a duo for years, because their chemistry is that good. Blonde delivers on some neo-soul goodness that just sounds polished and professional and ready for prime time in all the best ways. Haz is producing some really sexy and intimate grooves that balance hip hop, R&B, and jazz, and then enriching them with live instrumentation from the likes of Frank Eliesa and Guy Harrison, who help give the EP this really warm and inviting sound to it. Miloux then steps to the mic and delivers these sultry, soulful vocals that will immediately grab your attention. She's got a great tone to her voice, with excellent control and a knack for melody. Her melodic lines are very jazz-influenced, which will bring to mind someone like Erykah Badu, although putting her voice together with the production reminds me of contemporaries like Moonchild. Any way you slice it, you've got six songs here that immediately feel familiar and memorable, with beats and vocals that are for the grown and sexy.
Sometimes you don't need to overthink it. When you've got a talented vocalist like Miloux whose voice works well with jazz and R&B, and a producer like Haz who can lay down these hip hop grooves that draw on jazz and R&B, all you have to do is get out of their way and let the magic happen. Hopefully Blonde is just the beginning, because these two are on to something good here.
| | |
| --- | --- |
| Title: | Haz & Miloux - Blonde |
| Label: | Low Key Source |
| Year: | 2019 |
| Rating: | 8/10 |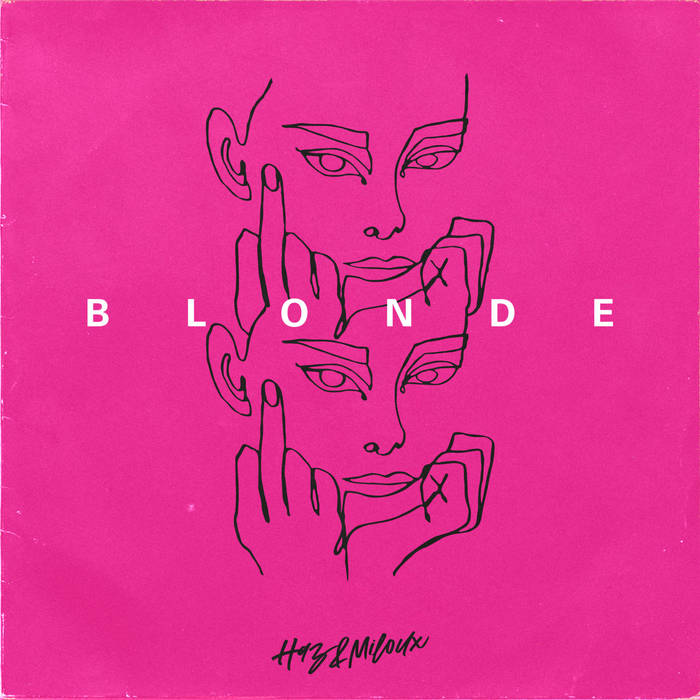 Previous: C.Shreve the Professor - Grown
Next: Erthling. - Infloresco